High school retires mascot after 90 years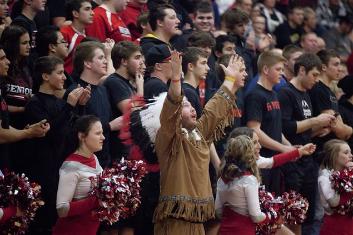 In these times of political correctness, offensive words and phrases are being replaced with more friendly language. High school names, sports teams, and mascots are no exception.
The school board for Goshen High School in Indiana voted in July, 2015 to end the school's Redskins mascot. A decision to name a new mascot will be made by the end of the year. Supporters of the change argued at a community meeting that "Redskin" was offensive and derogatory to Native Americans. Opponents of the change countered in support of community tradition. The Redskins mascot had been used for close to ninety years.
A debate in the world of professional football has continued for years. Many would like the Washington Redskins to drop the name and replace it with something less offensive. Some, but not all, Native Americans, consider the name a racial slur. It was adopted in the 1930s when the team moved from Boston to Washington.
What do you think? Should tradition give way to greater tolerance and acceptance? Or are we too sensitive to names and offending others?
Find great resources in our
---