Lawsuit seeks disclosure of YouTube users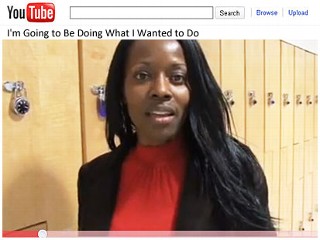 The Communications Decency Act of 1996 (CDA) protects search engines and content providers such as Google, Facebook and YouTube from liability for the content posted by others. Even though the Web allows anyone to say almost anything at anytime without consequences, a few victims have taken legal action against the alleged wrongdoer. The CDA doesn't necessarily protect browsers and providers from disclosing the identity of their users.
Carla Franklin graduated from the Columbia Business School in 2008. She also holds degrees in biology and psychology from Duke University. The former model and actress filed a lawsuit against Google in August, 2010 seeking the identification of users who posted damaging videos and sexual comments about her on the school's website. She asserts that she has suffered personal humiliation and that her job prospects have been hurt.
YouTube, owned by Google, has also been named in the suit as unauthorized clips of Carla appearing in an independent movie were posted. Carla seeks to stop the posts and prevent it from affecting her future. Her attorney commented that "She wants to make sure this doesn't happen to her anymore, or to anyone else."
Update:  In October, 2010, the court ruled in Carla's favor ordering Google to disclose the names, addresses and phone numbers of the three alleged perpetrators. They are registered under the names JoeBoom 08, Jimmy Jean008 and GreySpector09. Google has 15 days to comply with the court's order.
What is the lesson here? Since the Internet is unforgiving and never forgets, think twice before you speak, write or act online. What seems funny, cool or clever today may come back to haunt you in years to come. Consider the cases of Stacy Snyder and Katie Evans.
Before completing any application for a job, college or university, check yourself out online. See if there are comments or photos that you or a friend uploaded that you wouldn't attach to the application. Do what's necessary to have it removed before your interviewer sees it.
Find out more about your rights and the possible consequences for online comments and Internet freedom of speech.
Find great resources in our
---