Pennsylvania teens charged with child pornography for texting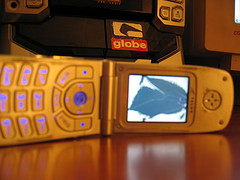 States are cracking down on the recent 'sexting' trend – where users send nude or semi-nude pictures of themselves by text message.
Three high school girls [ages 14 and 15] at Salem High School in Pennsylvania sent photos of themselves to three boys [ages 16 and 17].  A school administrator discovered the pictures when a phone went off in class and it was confiscated. 
All six students were charged in January, 2009, with possession of child pornography.  The crime is a felony and could mean jail time if found guilty.  Hearings were held in juvenile court and the teens entered guilty pleas to lesser charges.  They were sentenced to probation and community service.
Whether done to flirt or just having fun, anyone thinking about downloading sexually explicit or suggestive photos should think twice.  These pictures could have easily been posted on the Internet which, as you know, has a worldwide audience and an eternal life.
Do you have any concerns about your safety online when sending inappropriate material?  Have you thought about strangers that may end up with your pictures?  Or maybe a future boss or school coming across them when you're applying for college or a job?  Talk about these possibilities with your friends and parents.  It may be exciting at the time, but there could be unintended and lasting consequences.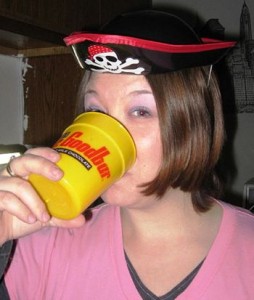 For an example, consider the case of 25-year-old Stacy Snyder.  She was studying to become a teacher in Pennsylvania, and because in part of a photo of her as a "drunken pirate"on Facebook, her college refused to grant her a teaching certificate.  She took the case to court and in December, 2008, lost.     
 If a girl sends a provocative picture of herself to her boyfriend, is she guilty of child pornography or is she engaging in self-expression?  Some argue that sexting is the modern-day version of "playing doctor" or "spin-the-bottle."  What do you think?
Know more about sexting and the possible consequences.
Find great resources in our
---