Prom attire is still being debated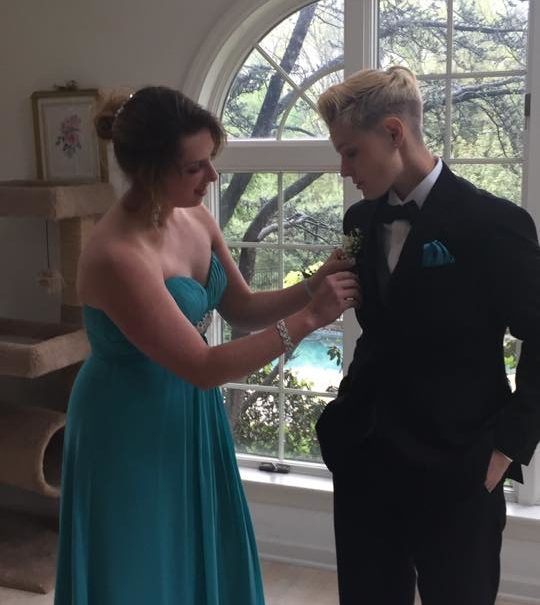 Once again, we're into prom season across the country. Many schools have dress codes for students attending these events. We've written about them before and here's the latest in closed-minded thinking.
High school junior, Aniya Wolf, attends Bishop McDevitt High School in Harrisburg, Pennsylvania. She is a lesbian who doesn't like to wear girly clothes. Speaking of her attendance at the prom, Aniya stated "I think my experience shouldn't be any different than anyone else's because of something I was born with."
In May, 2016, she was turned away at the door of the prom because she didn't follow the dress code. Aniya wore a new three-piece suit and a bow tie that her mother purchased. "I've just always been like this, ever since I was little," she told a reporter. "I was always more masculine. You wouldn't catch me playing with any Barbie dolls, I'll tell you that right now."
Stepping up to the plate came William Penn High School in New York City. Aniya and her date received an invitation to attend their prom on May 21. Principal Brandon Carter extended the invitation and Aniya has accepted. She also said she has received support from other students, including some who planned to wear pants to school as a form of protest.
Congratulations, Aniya and date, for sticking to your principles. We hope, as a senior next year, you don't run into this again.
Photo from Facebook
Find great resources in our
---