Risky behavior linked to hyper-texting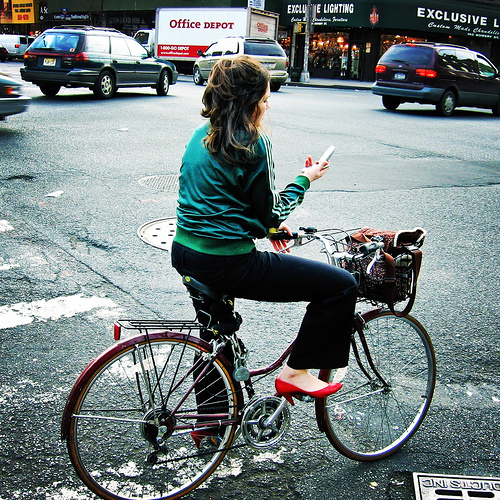 Last year over 4200 students at twenty public high schools in Ohio were surveyed about their digital habits.  Dr. Scott Frank, an associate professor at Case Western Reserve University School of Medicine, headed up the study with the results made public in November, 2010.
Although the study doesn't suggest that daily texting leads to having sex or alcohol and drug use, there are links to these risky behaviors. Teens who text at least 120 times a day are nearly 3 1/2 times more likely to have had sex than their peers who don't text that much.  Hyper-texters were also more likely to have engaged in binge drinking, illegal drug use and fights.
The report also indicated a higher incidence of risky or lewd behavior by teens with less parental supervision, kids from single-mother homes, less education, minorities and among girls over boys.  The study also included hyper-networkers – those that spend three hours or more a day on Facebook and other social networking sites.
Other studies have reported on the relationships between teen texting and risky behavior.  A Pew Research Center study found that close to one-third of 16 and 17 year olds text while driving.  An Associated Press-MTV poll found that nearly 25% of teens have sexted – shared sexually explicit photos and videos of themselves online or by cell phone.
Why does less parental supervision result in higher numbers of teen drug and alcohol use?  Do your parents need to watch you 24/7?  What do you say to younger brothers and sisters who are showing signs of making unhealthy and unwise decisions? Can you hold yourself up as a role model?
Update: It was reported in 2014 that in Chongqing, China, a separate "texters only" walking lane was installed. To keep pedestrians from running into each other, those who are texting while walking are to use the new lane, freeing up the other lane for the casual stroller.
Find great resources in our
---