Secret Service questions 7th-grade student over Facebook post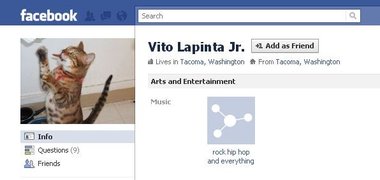 In May, 2011, Vito LaPinta, Jr. was pulled out of his class at Truman Middle School in Tacoma, Washington. He was taken to the principal's office where the 13-year-old met a man who identified himself as a Secret Service agent. It seems that after Osama Bin Laden was killed on May 1, 2011, Vito added a comment to his Facebook page about his concern for the safety of President Obama.
Vito's mother was notified by a school security guard who told her what was happening. She denies receiving word about this before the questioning began. When she arrived at the school, Vito was released to her and told he wasn't in any trouble. Vito stated that he was "very scared" and is more careful now about what he writes online.
Vito's decision to think ahead before posting anything online is a good idea. You never know who will read what you say or how it will be taken. Think B4 U Click.
You can watch an interview with Vito and his mother, Timi Robertson, below.
Find great resources in our
---