Sticker shock from a waffle?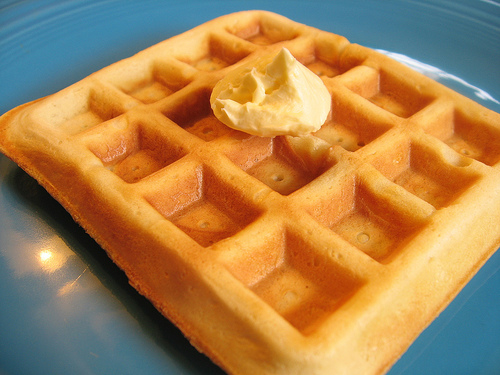 Yes, this can and did happen to Judge Tom.
He was visiting his mother in Long Beach, California in February, 2015. His 88-year-old mom enjoys eating breakfast out especially at IHop. So, of course, the good judge takes her to a nearby location. They both were eligible to use the +55 menu and noted that a $5.00 order of pancakes came with unlimited servings. Judge Tom ordered the pancakes and his mother opted for a single waffle and a fried egg (over medium).
They agreed the coffee was great and their server very friendly. With one exception. Although their server knew he was waiting on two seniors, he forgot to mention the price of the waffle. When the bill came and Judge Tom read "$8.29" for one waffle, he called for a sidebar with the server.
He politely explained that it wasn't a mistake – that's the price as stated on the menu. Judge Tom checked and the server was right – $8.29 for one waffle: total $9.00 with tax. So two seniors learned to read more carefully and not assume what you don't know. His next outing with Mom will be at a Waffle House.
Find great resources in our
---