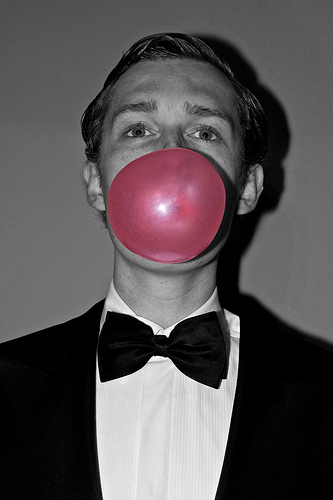 This really is one for the books.
Eighteen-year-old Kyle Laderoot of Prescott Valley, Arizona was determined to attend his senior prom in May, 2014. Without the funds to rent a tuxedo, Kyle decided to steal one apparently thinking he'd get away with it.
Kyle broke a store-front window and grabbed a $600.00 tux off a mannequin. The store owner called the police and, together, they  staked out the prom. The store owner saw Kyle wearing the tux and identified it by color, style and designer label. When questioned by the police, Kyle explained that he bought it at a yard sale for $100.00. However, he gave conflicting stories and couldn't remember the location of the yard sale. He was arrested at the prom and charged with property damage and burglary.
If Kyle is found guilty or pleads guilty to the charges, he may be placed on probation with restitution to the store and community service. If he has a juvenile record, he could get some time in jail depending on the laws in Arizona.
Find great resources in our
---