Supreme Court will hear two cases without lawyers representing the plaintiffs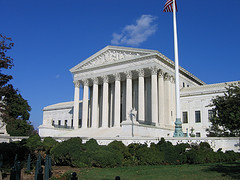 Most cases that wind their way through the appellate courts are never heard by the highest court in the land – the U.S. Supreme Court. It requires a unique issue involving a federal question, patience, and usually an attorney representing the opposing sides of the case. However, everyone has the right to represent themselves. The Supreme Court does not bar a citizen from petitioning the Court to review a case because the petitioner is without counsel.
The Court's 2012-2013 term has just begun (first Monday of each October). In a rare move, the justices decided to grant review of two cases – both by petitioners who are representing themselves.
In one case, prison inmate, Kim Lee Millbrook sued the government after accusing guards of sexually assaulting him in 2010. The prison claimed his allegations were unsubstantiated. Lower courts threw out Millbrook's lawsuit. Millbrook submitted his petition to the Supreme Court handwritten in pencil. The Court decided to use the case to decide the narrow issue of when the government can be sued for claims of abuses by federal prison guards. Millbrook won't be released until 2033 and is proceeding without a lawyer because he couldn't afford to pay one.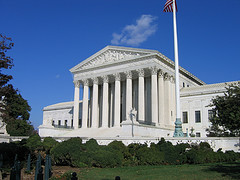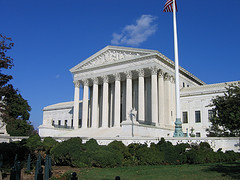 In the second case, Steven Alan Levin paid the filing fee of $300 and did not file as a pauper. He has the right to represent himself as he has done. He sued the government over an unsuccessful cataract surgery performed in 2003. He claims he withdrew consent for the U.S. Naval Hospital on Guam to do the operation, but they went ahead anyway. He sued for medical malpractice and battery. The Supreme decided to hear the case and decide whether the government can be sued for improper actions committed by military medical personnel while on the job.
It is well established that criminal defendants have a right to counsel in state and federal courts. In 1963, the Supreme Court decided the case of Gideon v. Wainwright. They ruled in a 9-0 vote that all criminal defendants will be provided counsel whether they have the money or not to hire one. The public defender program was instituted or jurisdictions can use contract counsel to represent indigent persons.
Find great resources in our
---