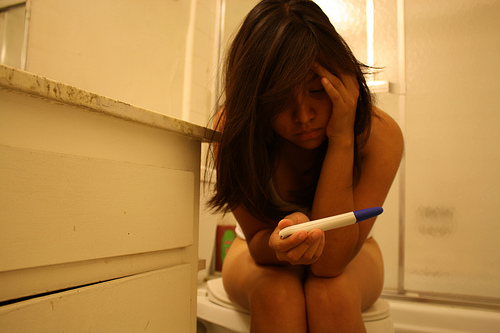 A 2013 report from the Centers for Disease Control and Prevention (CDC) shows a significant drop in births by teens from ages 15 to 19.
Several states showed a drop of 30% or more over the past five years. Utah, Nevada, Idaho, Colorado and Arizona are among those with significant drops. Birth rates for Hispanic teens were reduced by as much as 40% in 22 states. States in the South continue the trend of highest rates of teen births per thousand teens between 15 and 19 years old (50 per 1,000). White teens have the lowest birth rate nationally: 22 births per 1,000 while blacks and Hispanics have 49 and 47 per thousand respectively.
Reasons offered for the lower rates include a weak economy and factors that vary from state to state. The report is based on birth certificates issued between 2007 and 2011. To see the full report from the CDC, look here.
For information about sexual risk behaviors including STDs, HIV and teen pregnancy prevention, take a look at this page on CDC's site.
In a report released in April, 2014 by the Centers for Disease Control, 83% of teen girls who were sexually experienced told interviewers that they didn't get formal sex education at school until after they had lost their virginity. This is a concern and needs to be addressed by our education system. The report noted that 14% of 15-year-olds had ever had sex, while 28% of 16-year-olds and 38% of 17-year-olds had.
Find great resources in our
---