Teen scales Trump Tower for attention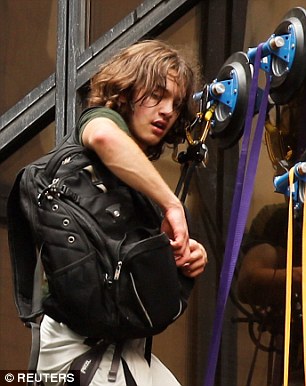 In August, 2016, nineteen year-old, Stephen Rogata, used suction cups to climb the 58-story Trump Tower in New York City. The building is Trump's corporate headquarters as well as his home.
The Virginia teenager posted YouTube comments before his stunt asking Donald Trump to meet with him. He wasn't specific as to what he wanted to discuss, but did say he was climbing the Tower to get his attention. There was no word from the Trump campaign regarding Rogata's request. However, millions witnessed his daredevil stunt on cable networks and on Facebook where it was streamed live.
He used suction cups to get to the 21st floor before being pulled through an open window by the police. Rogata was immediately arrested and taken to a hospital for evaluation. The next day he was charged with criminal trespass and reckless endangerment. Although a teenager, his case will be processed in adult court since he's over 18. We're glad he's safe and hope he doesn't repeat his attempts to meet anyone else using such drastic measures.
Photo from Reuters
Find great resources in our
---