"The Door That Lies Before You" by Jessica (age 17)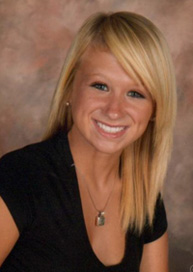 ,
The door that lies before you
Offers opportunity, hope, and a prosperous future
The door does not promise anything,
Only you can ensure your own destiny
The door that stands before you is a decision,
Symbolic to your future and past
What has happened?
What is yet to happen?
And the present time you are in.
Crossing through can have great risk,
But with great risk comes great reward.
If you do not risk you do not gain nor lose anything
You are untainted by knowledge of what lies beyond your present life.
The door itself
Makes no promises
It is only a door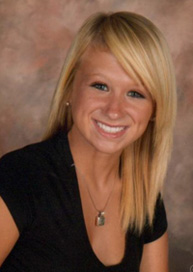 Written by Jessica Logan for her high school's Writer's Workshop.  Jessica was subjected to bullying at school and passed away on July 3, 2008. She did her best to educate others about the evils of gossip and bullying.
Jessica's mother, Cynthia, works as an advocate for change regarding harassment laws, and bullying and cyberbullying in our schools.
In February, 2012, Ohio Gov. John Kasich signed the "Jessica Logan Act" into law. The law adds cyberbullying to school responsibilities and covers acts on buses and at off-campus events. The  law primarily puts the burden on schools to educate kids not to sext and to enact anti-bullying policies aimed at stopping distribution of the photos. Supporters  say the law strikes a fair balance between education and enforcement, but  critics say it doesn't go far enough to punish bullies.
Find great resources in our
---