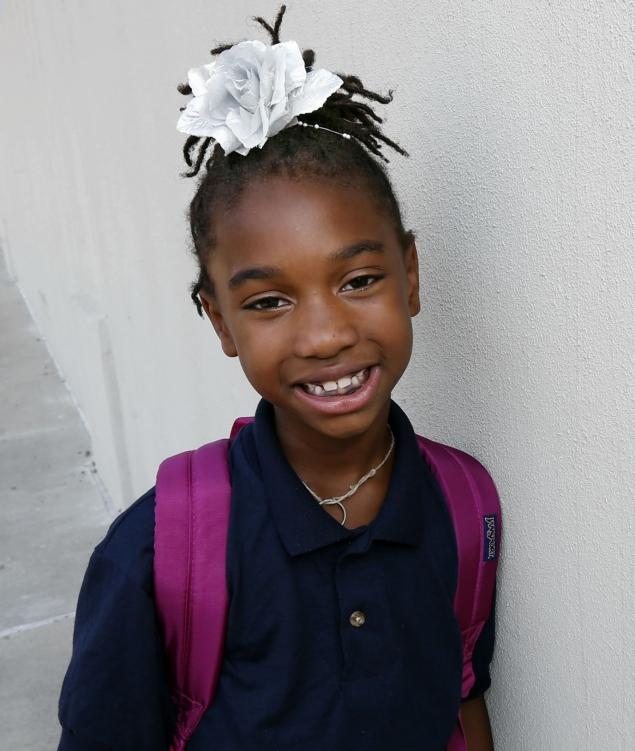 We have written many times about dress codes at school. Most elementary, middle and high schools across the country have a dress code. The code is included in the school's Student Handbook and there are few problems with enforcement once a violation is brought to the student's and parent's attention.
In Tulsa, Oklahoma, 7-year-old Tiana Parker went to Deborah Brown Community School. Tiana chose to wear her hair in dreadlocks. The school had a rule that read:  "Hairstyles such as dreadlocks, afros and other faddish styles are unacceptable." In spite of the rule, Tiana received compliments from her teachers last year. This year the school decided to enforce the rule. In September, 2013 Tiana was told to get rid of the locks.
Terrance Parker is Tiana's father and commented "My daughter Tiana is very unique," said Parker, 27. "She's a loner. She wears (country) boots all the time. If she finds something she likes, I don't want anybody to tear her down. Whether you like it or not, I always taught my kids to be who they want to be." Parker described his daughter as a good girl — a straight-A student who likes math and loves the country and fishing with her grandparents. Getting rid of her dreadlocks would mean cutting her hair, which was upsetting for Tiana.
Tiana took her dad's advice and chose to transfer to another school. Social media got involved with online petitions to her old school to apologize to Tiana and change their dress code. As a result of the pressure and reconsidering their position, the Community School apologized to Tiana and changed their policy. Tiana, however, decided to remain at her new school.
For more about freedom of expression see our post here.
Find great resources in our
---