What does the felony murder rule mean?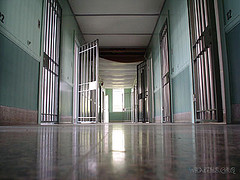 As you know, a felony is a crime that usually carries a sentence of more than a year in jail or prison. Examples of felonies include robbery, burglary, aggravated DUI, murder and sexual assaults.
Some states also have what is called a "felony murder" rule.  This means you could be charged with murder if someone dies in the commission of an unrelated crime.  The rule means that all involved in the commission of a felony are held equally responsible if a victim dies, even if you weren't directly responsible for the death.
Let's say you're doing a beer-run with a friend.  You're driving the car and your friend runs into the store to steal a few six-packs.  You're waiting in the car with the engine running to make a quick getaway.  Something goes wrong inside the store and your friend pulls out a gun and shoots and kills the clerk.
Since the initial act (robbery) is a felony and the clerk died as a result, the shooter will be charged with murder.  Under the felony-murder rule, you as the driver can also be charged with murder even though you weren't in the store and didn't pull the trigger. The driver was part of the original crime that resulted in the death of the clerk.
The United States is one of a few Western countries that has the felony-murder rule.  Michigan, Hawaii and Kentucky have done away with it and other states may do the same. Some argue that it violates the Eighth Amendment's ban against cruel and unusual punishment.
Find great resources in our
---