What is DACA and does it apply to me?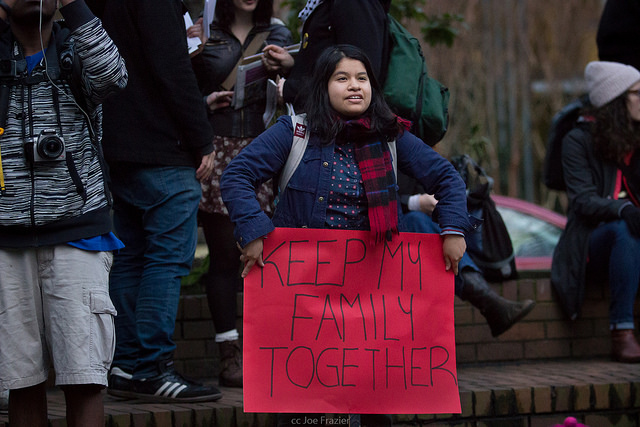 DACA refers to the federal program called Deferred Action for Childhood Arrivals. It began in 2012 and allows individuals who came to the United States as undocumented children, and who meet certain qualifications, to request deferred action against removal for two years. Once granted, you are provided a work permit good for two years and you can apply for a two-year extension. Many of these persons were brought to the U.S. by their parents when infants or young children. Approximately 800,000 individuals have participated in the program. Until Congress acts, DACA does not provide a path to citizenship or any permanent protections.
You can apply for DACA status if you meet the following qualifications:
Were under the age of 31 as of June 15, 2012;
Came to the United States before reaching your 16th birthday;
Have continuously resided in the United States since June 15, 2007, up to the present time;
Were physically present in the United States on June 15, 2012, and at the time of making your request for consideration of deferred action with USCIS;
Had no lawful status on June 15, 2012, meaning that:
Are currently in school, have graduated or obtained a certificate of completion from high school, have obtained a general education development (GED) certificate, or are an honorably discharged veteran of the Coast Guard or Armed Forces of the United States; and
Have not been convicted of a felony, significant misdemeanor, or three or more other misdemeanors, and do not otherwise pose a threat to national security or public safety.
Update:  On June 18, 2020, the U.S. Supreme Court upheld the DACA program, ruling 5-4 that the government's challenge to it failed on procedural grounds. As Justice Roberts wrote in the Court's opinion, the Department of Homeland Security did not provide a reasoned explanation for ending the program, nor did it address the hardship to DACA recipients. There were three cases consolidated before the court under the title Department of Homeland Security v. Regents of the University of California. This decision keeps in place the protection against deportation and the ability to work legally.
For more information about DACA, go to www.uscis.gov  (U.S. Citizenship and Immigration Services).
Photo by Joe Frazier Photo
Find great resources in our
---