What to know when reporting child abuse against your parents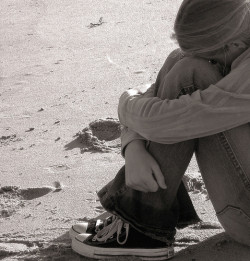 Abuse can take several forms – physical, emotional, verbal and sexual. Neglect is another form of abuse where certain needs of a child or minor are not being met. Sometimes it can be difficult to determine when a case of abuse or neglect is occurring. Check out this article for more information and examples of the different forms of abuse.
Child abuse and neglect are against the law. If you know someone who is being abused, including yourself, it needs to be reported to the police or Child Protective Services (CPS). Please consider the following tips and information about reporting child abuse or neglect:
DON'T keep it a secret! This will not help you or the person being abused and the abuse will not stop.
Talk to an adult you trust about the abuse. This may be another relative, a teacher, school counselor, church member or a friend's parent. They will be able to assist in getting help and put an end to the abuse while providing emotional support.
Contact the police or one of the following hotlines to report the abuse or neglect: National Child Abuse Hotline 1-800-252-2873 and Childhelp USA 1-800-422-4453.
Remember that you can stay anonymous when reporting the abuse; however, it may assist in the investigation to identify yourself.
Removal from the home might be necessary if the abused person's safety is at risk. Temporary placement with another relative or friend's family could be a possibility if the conditions are safe and all parties agree. Otherwise, placement in a foster home may be necessary.
Running away is not a good option. Not only are there many risks associated with running away that could result in living on the streets, if the parents called the police on their child, he/she could be picked up by the police and face charges for being a runaway.
Older teens already living independently or with the ability to do so may be able to become emancipated depending on the laws in that state.
Finally, we want to stress how important it is to seek counseling even after the abuse stops. There are emotional scars left behind that a trained professional can help with the healing process and moving on. You are not alone! Approximately 3 million cases of child abuse and neglect are reported every year.
Update:  In 2015, in the case of Ohio v. Clark (135 S.Ct. 2173), the U.S. Supreme Court ruled 9-0 that teachers are not part of law enforcement and that statements made by a 3-year old about being abused by his mother's boyfriend were admissible in court in the criminal trail. It was not necessary for the child to testify or be subject to questioning by the boyfriend.
Find great resources in our
---