12-year-old on trial for murdering his father when he was 10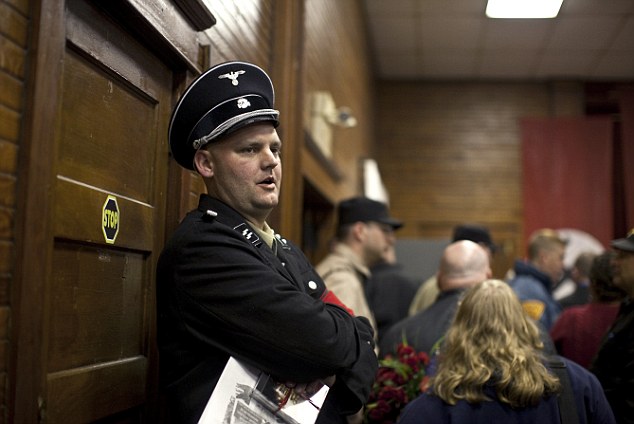 There have been approximately 8,000 murders over the past three decades of parents by their children. Only 16 of those have been by kids who were 10 years old or younger. One such case happened in 2011 by 10-year-old Joseph Hall of Riverside, California.
Joseph reportedly had a troubled past. He lived with his father, Jeff Hall, who was 32-years-old, his sister and stepmother. His father was an unemployed plumber who became a regional leader in a neo-Nazi organization called the National Socialist Movement. On April 30, 2011 some of the group's members met at Joseph's home. The next day, Joseph allegedly took a gun from his parent's bedroom and shot his father in the head while he slept on a couch. He had discussed doing this with his sister the day before. Joseph told the police that he wanted to end the violence in his home and protect family members. He explained that his father beat him, his younger siblings and his stepmother.
Joseph was charged in juvenile court with his father's death. Trial began in October, 2012. If found responsible for killing his father he faces placement in the juvenile system until his early twenties. The state is arguing that Joseph planned the murder and knew what he was doing at the time. The defense is presenting a history of violence in the home to justify Joseph's actions. They claim he was conditioned to racism and violence from an early age. He had been expelled from several schools due to an attempt to stab a teacher at one point and later on when he tried to use a telephone cord to strangle another teacher. Child Protective Services had been called to the home approximately twenty times.
Since Joseph is a minor, he is not eligible for the death penalty – that changed in 2005 when the Supreme Court found capital punishment unconstitutional for juveniles. Also, since he is being prosecuted in juvenile court and not as an adult, he is only eligible for the maximum penalties allowed in juvenile court and that rules out a life sentence. If determined responsible for the murder of his father, we hope he receives treatment over the next decade so he can safely be released into society.
Update: On January 14, 2013, Joseph was found guilty of second-degree murder. He was sentenced to ten years of incarceration in the juvenile system. His case remains on appeal, challenging, in part, his confession that was obtained after waiving his Miranda rights. Did he, as a ten year-old, understand the rights he was giving up?
Find great resources in our
---