A Teenager's Guide to Juvenile Court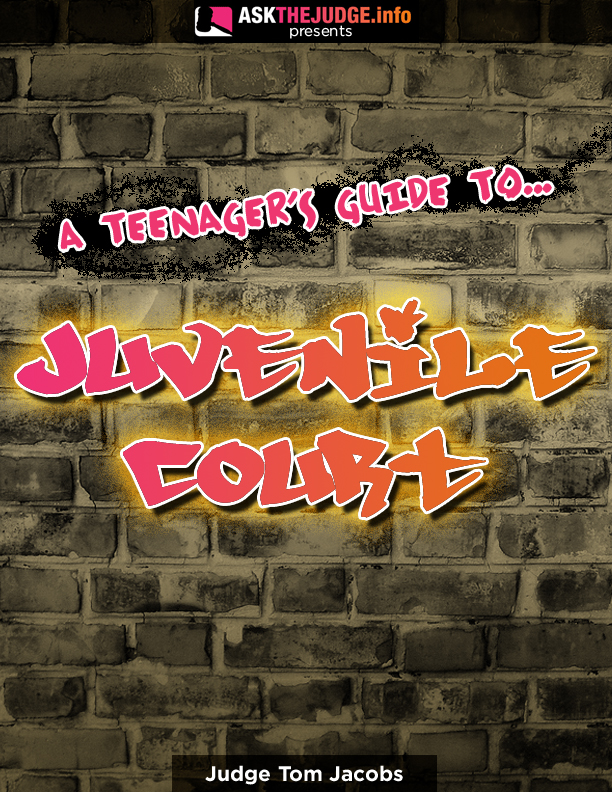 A Teenager's Guide to Juvenile Court is a must-have guide for teens and parents of teens who are facing juvenile court charges and ordered to appear in court.  Juvenile delinquency issues and the juvenile justice system are fully explained in plain language making it easy for any reader to grasp how the system works. Understand your rights as a teenager in the court system and find out everything you need to know about appearing in juvenile court and what to expect as you go through the process including:
how to dress for court
the different types of hearings
what questions the judge may ask you
whether you will be appointed a lawyer
who will be in the courtroom at the time of your hearing
rights you have as a minor including juvenile Miranda rights
types of punishment the judge may order
expunging or destroying a juvenile record
Judge Tom Jacobs is the author of this ebook which clearly and plainly explains the juvenile court process in a step by step guide covering everything from interrogation of a minor to being held in detention to trial and having a juvenile record expunged. Find out more about Judge Tom's background.
Get this complete guide to juvenile court now.  See below for a list of the topics discussed in this guide.
"This guide will be a valuable resource for teenagers and their parents to demystify the juvenile justice process." Howard Grodman, Justice of the Peace
"WOW!  Forget what your crazy uncle Harry says or what you hear at school.  Get the facts!  A comprehensive guide for concerned teens and parents facing a court appearance, diversion program, teen court or  jail time.  This guide expertly explains the judicial process for teens.  Give yourself an edge!"  Jon Wiley, Juvenile Probation Officer
Table of Contents                                                                                                                                                                                                                                                 Terminology                                                                                                                                                                                                Jurisdiction
Police Investigation
Pre-Petition Hearing
Petition for Delinquency
Status Offenses and Diversion
Teen Court
Advisory Hearing
Plea Agreement
Trial
Victim's Bill of Rights
Disposition Hearing
Violation of Probation
Appeal
Transfer or Waiver
Juvenile Records
Restoration of Civil Rights
Dos and Dont's for Appearing in Court
Glossary
Resources – Help and Hotlines
"This eBook is terrific. It is well suited to a juvenile's understanding– clear and simple, but it covers everything necessary to prepare a teen and parents entering the scary and somewhat daunting world of criminal prosecution."  Ruth Truman, Juvenile Law Attorney
"Knowledge is power. The choices made today very well may impact the rest of your life. Be sure that you have the knowledge to make informed decisions. If you are involved with the Juvenile Justice System, in any state, you need to know your rights as well as the consequences you may be facing. You need to read and re-read this book."  Tamera Shanker, Juvenile Law Attorney 
Find great resources in our
---