Australian teen sues to study law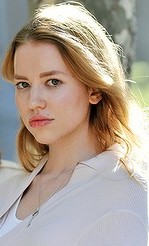 Geelong Grammar School is a prestigious private school in Australia. In fact, England's Prince Charles attended the school for two terms in the 1960s.
Rose Ashton-Weir, who is now 18 years old, attended Geelong for her first two years of high school. Then she transferred to another school in Sydney to complete her studies. She graduated in 2012 and applied to study law at the University of Sydney. Her application was rejected due to low test scores. While a boarder at Geelong, she struggled with math and English. Rose commented that she "didn't ever feel I was getting the support I needed to really excel." The school reports it made every effort to help her in her classes. However, Rose missed classes and didn't complete required assignments.
Not taking the rejection well, Rose and her mother filed a lawsuit against the Geelong Grammar School claiming it failed to adequately prepare her for university studies. Rose was accepted into the University of Sydney but not its law program. Instead she is pursuing an arts and sciences degree. Her mother is suing for lost income since she gave up a reportedly lucrative fortune-cookie business to move to Sydney with Rose for her last two years of high school.
The case is assigned to a civil court, the Victorian Civil and Administrative Tribunal in Sydney. A hearing is set in August, 2012.
Update: In November, 2012, Rose and her mother's claim for compensation was denied by the Tribunal (a sound decision).
What are your thoughts about this case? Where does personal responsibility come in when it concerns your education? Isn't it your job to complete all assignments and ask for help when you don't understand something? If parents aren't pleased with the education available to their children, can't they find another school and take timely action instead of waiting to see if things work out in their kid's life? Is this lawsuit frivolous in need of dismissal?
In a somewhat related story from the U.S., teacher David McCullough gave the commencement address at Wellesley High School in Massachusetts where he is an English teacher. What follows are some of his remarks that caused an Internet stir, but Ms. Ashton-Weir and her mother should mull these comments over as they apply to all of us.
"No, commencement is life's great ceremonial beginning, with its own attendant and highly appropriate symbolism. Fitting, for example, for this auspicious rite of passage, is where we find ourselves this afternoon, the venue. Normally, I avoid cliches like the plague, wouldn't touch them with a ten-foot pole, but here we are on a literal level playing field. That matters. That says something. And your ceremonial costume… shapeless, uniform, one-size-fits-all. Whether male or female, tall or short, scholar or slacker, spray-tanned prom queen or intergalactic X-Box assassin, each of you is dressed, you'll notice, exactly the same. And your diploma… but for your name, exactly the same.
All of this is as it should be, because none of you is special.
You are not special. You are not exceptional.
Contrary to what your u9 soccer trophy suggests, your glowing seventh grade report card, despite every assurance of a certain corpulent purple dinosaur, that nice Mister Rogers and your batty Aunt Sylvia, no matter how often your maternal caped crusader has swooped in to save you… you're nothing special.
Yes, you've been pampered, cosseted, doted upon, helmeted, bubble-wrapped. Yes, capable adults with other things to do have held you, kissed you, fed you, wiped your mouth, wiped your bottom, trained you, taught you, tutored you, coached you, listened to you, counseled you, encouraged you, consoled you and encouraged you again. You've been nudged, cajoled, wheedled and implored. You've been feted and fawned over and called sweetie pie. Yes, you have. And, certainly, we've been to your games, your plays, your recitals, your science fairs. Absolutely, smiles ignite when you walk into a room, and hundreds gasp with delight at your every tweet. Why, maybe you've even had your picture in the Townsman! And now you've conquered high school… and, indisputably, here we all have gathered for you, the pride and joy of this fine community, the first to emerge from that magnificent new building…
But do not get the idea you're anything special. Because you're not.
If you've learned anything in your years here I hope it's that education should be for, rather than material advantage, the exhilaration of learning. You've learned, too, I hope, as Sophocles assured us, that wisdom is the chief element of happiness. (Second is ice cream… just an fyi) I also hope you've learned enough to recognize how little you know… how little you know now… at the moment… for today is just the beginning. It's where you go from here that matters.
Climb the mountain not to plant your flag, but to embrace the challenge, enjoy the air and behold the view. Climb it so you can see the world, not so the world can see you," he concluded.
Find great resources in our
---