Haircut is teen girl's punishment in juvenile courtroom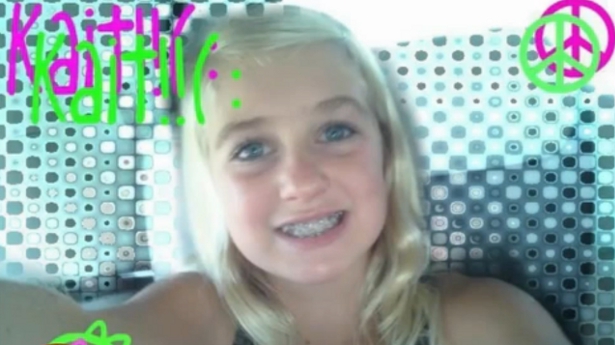 Two young girls met a three year-old at a McDonald's playground in Utah. Kaytlen Lopan was 13 and her friend was 11 when they decided for some reason to cut the toddler's hair. They had a pair of scissors with them and proceeded to cut hair from the back of her head. The three year-old had hair past her shoulders since it had never been cut.
Both girls were charged with assault. They admitted what they did and at sentencing in May, 2012, the judge applied the old "eye-for-an eye" concept. Kaytlen was ordered to spend 30 days in detention and ordered to complete 276 hours of community service.  Her mother told the judge she had been grounded at home. The judge made Kaytlen an offer to reduce the community service by 150 hours if she agreed to cut her own hair right then and there in the courtroom.
The victim's mother, Mindy Moss, was present and agreed with the penalty. Kaytlen's mother cut off her daughter's ponytail. The 11-year-old was told the same thing but was allowed to have her hair cut at a salon. Kaytlen's mother is upset at what happened and has filed a complaint against the judge with the state's Judicial Conduct Commission.
What do you think of this penalty? Was it too harsh or appropriate considering the circumstances? Is it likely the penalty will have a greater impact on the girls than simply doing some community service? Are you surprised by the judge's order and the immediacy of it? Do you think Kaytlen's mother will get anywhere with her complaint to the court's oversight commission? Why or why not?

Find great resources in our
---