British teen told not to come to America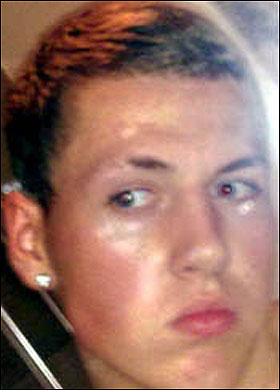 Luke Angel was drinking with friends when he decided to send President Obama an email. He was upset over a documentary he had seen about the events of September 11, 2001.
17 year old Luke posted a message to the White House  and called the President a p***k. Word spread quickly and the FBI became involved. They considered the insult unacceptable and asked the British police to investigate.
When interviewed at his home in Bedford, England, Luke admitted sending the email. He said "I don't remember exactly what I wrote as I was drunk. But I think I called Barack Obama a p***k. It was silly–the sort of thing you do when you're a teenager and have had a few."
The police took his picture and told him he was banned from visiting the United States. This was at the request of the FBI. Luke stated he really didn't care about the ban, but his parents weren't happy about it. The police planned no criminal action against Luke. A spokesperson for the Department of Homeland Security said there were about 60 reasons a person could be barred from coming to the U.S.
Drunk emailing is as unforgiving as drunk dialing, as seen in the movie "Sideways."
Find great resources in our
---