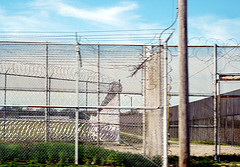 If you′re locked up by the police or because of a court order, against your will and away from  home, you′re most likely in jail. It may be referred to as detention, lock-up, secure care, or some other less harsh term than jail, but your freedom is still restricted.
At the point you first become involved with the police, you may experience a stay in detention. If you′re arrested, you can be taken into custody and held for approximately forty-eight hours. If formal charges aren′t filed within that period, you′ll be released. If charges are filed, you′ll appear in court within a day or two, and the judge will decide if you′ll be detained further or released to a responsible person.
In October of 2003, nearly 92,000 delinquents were held in residential placement facilities.
The average jail stay is 1 year for crimes against persons, 271 days for sexual assault, and 107 days for weapons offenses.
Source: Juvenile Offenders and Victims: A National Report, National Center for Juvenile Justice (2006)
If you′re a danger to yourself or others, you may be held until the next hearing. This could be several weeks. If you′re found not guilty, you′ll be released. If you′re found guilty by the court or you plead guilty, you may be detained until sentencing takes place. At that point, you may receive additional time in a locked facility. Or you may be placed on probation with a designated number of days in detention.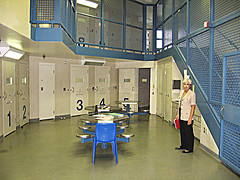 There are any number of opportunities to lock you up once you′re in the juvenile system. If you′re placed on probation and you violate your terms, you′re sure to spend time in detention. If you′re sent to the juvenile department of corrections, you could remain there until you′re eighteen or older depending on your state.You'll stay until you complete your sentence, or until the department releases you on parole.
States differ on the length of stay for juveniles in locked facilities. Teenagers who are determined by the court to be incorrigible [out of their parent's control] may also be locked up. This often happens with teenagers who are chronic runaways or who are out of control at home. Courts are reluctant to release teens knowing they′ll be on the streets that night.
In some states, the law requires that detained teens be kept separate from adult prisoners. Many facilities around the country are separate buildings where no contact with adults is possible. Teenagers who are tried as adults and sentenced to jail or prison may also be kept separate until they turn eighteen. Then they join the general adult prison population. A scary thought!
Take a look at "They Broke the Law–You Be the Judge" by Free Spirit Publishing (2003) for 21 true cases of kids who have spent from several hours in jail to years in juvenile and adult corrections for their acts. Read in their own words what they learned from their lock-up experiences.
States set their own minimum age that a young person may be locked up. In Arizona, for example, an 8-year-old child can be charged with a crime and detained. On the other hand don't think you're ever too old to be jailed. In January, 2011, John Franzese was sentenced to 8 years in prison for extortion. Franzese was known as the underboss of the Colombo crime family in New York. He was 93 when sentenced.
On the lighter side:  If you're curious about what it's like to be in jail, consider a trip to the Lengholmen Hotel in Sweden. Until 1975 it was Stockholm's Crown Prison. The early 19th-century building  has since reopened as an off-the-beaten-track experience. The cells are the same size, but you do get your own key to come and go as you please.
Find great resources in our
---