Can I keep what my uncle left me in his will?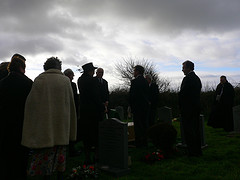 A lot depends on the nature of the gift or bequest, your age, and your level of maturity. For example, if you′re nine years old when Uncle Austin leaves you his car,  it may sit in the garage for a few years. If you or anyone else isn′t harmed or put in danger by the item left to you, then you may have it. Your parents will decide what′s best in most situations. 
It's not uncommon for older people to tell you in advance what you'll receive upon their passing.  They always have the right to change their mind without telling you, so don't be surprised if years later when they pass on, who gets what has changed.  The law allows for wills to be challenged in court in what is called a will contest.  It is not easy, however, to have a will set aside.  You must prove that the testator wasn't of sound mind when the will was written or that he or she was coerced or tricked into making the will.
Oftentimes, when a minor is the recipient of money or property from a will, it is put into a trust fund until he or she reaches a certain age. Usually the age designated by the person writing the will [testator] is 18, 21 or older.  A trust can be designed any number of ways and keep you from receiving the funds for many years. Sometimes testators put conditions on receiving the money such as upon completion of college or military service. As long as the provisions of the will do not violate public policy or cause harm to anyone, courts try to uphold the deceased's wishes.
In the movie "Little Big League", a young boy is left his grandfather′s major league baseball team. Anything is possible!
Find great resources in our
---