Do I need a guardian if my parents die?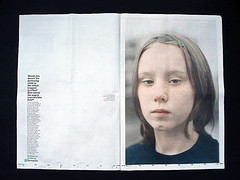 A guardian is a person who takes the place of your parents. He or she has the same responsibilities as your mother or father, including caring for you and your social, educational, and medical needs. Likewise, you have an obligation to obey and respect your guardian.
A guardian is either appointed by a court or named by your parents in their will. Usually, a relative or close friend of the family—someone you know—is named as your guardian.
In order for someone to be named a court-appointed guardian, the person must be screened and investigated to determine whether he or she can handle the responsibilities involved. If the court finds that the appointment isn′t in your best interests, it won′t be made. Another person will then be considered. If no one is available to be your guardian, the state, through Child Protective Services (CPS), will be appointed.
A guardian may be permanent or act as a guardian for you until you turn eighteen. If you get married or are adopted before then, the guardianship ends. In some states, if you′re a certain age, you′ll have a say in who becomes your guardian. You may have the opportunity to approve or disapprove the guardianship or request a new one. There must be good, sound reasons for the request, or the court will deny it.
Find great resources in our
---