Can schools force students to submit to drug testing?
The issue of drug testing in schools concerns everyone on campus. While in session, your school is considered to be your temporary guardian. In that capacity, the school exercises a degree of supervision and control over you. This may include a blood or urine test to check for alcohol or drug use. 
In addition to offering the standard courses, your school may sponsor a variety of clubs, organizations, and sports. There is no law that automatically entitles you to participate in these activities. A student right is not the same as a student privilege. The school may legally set standards for participation in the activity, including a minimum grade point average, a clean record regarding school infractions, or an initial (and/or random) drug test.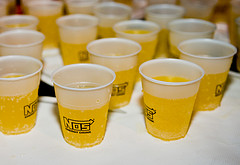 Supreme Court decision on drug testing in schools
Like many other schools, the Vernonia School District in Oregon adopted a Student Athlete Drug Policy, which authorized random urinalysis drug testing of students who participated in sports. The policy was adopted in the face of increased discipline problems and drug-related injuries to student athletes. The purpose of the policy was to prevent the use of drugs, to protect the students′ health and safety, and to provide assistance for avoiding or quitting drugs or alcohol.
25% of students say it′s easy to obtain beer, wine, marijuana, or other drugs at school.
Incidents of physical attack, robbery, and bullying at school increase significantly with the pressure of drug dealers at school.

Source: Juvenile Offenders and Victims: A National Report, National Center for Juvenile Justice (1995), with 1996 Update on Violence
In 1991, the District′s policy was challenged by James Acton*, a 12-year-old seventh grader who signed up for football but refused to sign the drug testing consent forms.  James testified in court that he didn't want to submit to drug testing  "Because I feel that they have no reason to think I was taking drugs."
After a four-year legal battle, the U.S. Supreme Court ruled in support of the school's drug testing policy. In fact, Justice Ruth Bader Ginsburg wrote that consideration should be given to extending the random testing to all students, not just athletes. Some schools are using a low-tech version of the police breathalyzer to screen students attending school dances and graduation night parties.
The expectation of privacy that adults enjoy is somewhat lessened for minors in the school setting. There are certain intrusions into your privacy that go along with attending school. These include physical examinations, hearing tests, eye tests, and dental screenings.
Student athletes should expect even less privacy due to the nature of school sports—public locker rooms, suiting up together, etc. By choosing to go out for the team, students voluntarily subject themselves to greater regulation than is usually imposed on students.
In applying the reasonableness test, and by balancing the school′s interest in a peaceful campus against the limited surrender of a student′s privacy, the court determined that random drug testing for athletes is constitutional: "Deterring drug use by our Nation′s schoolchildren is . . . important." The results of the tests aren′t made public, nor are they sent to the police for criminal prosecution. Deterrence and rehabilitation are the policy′s goals.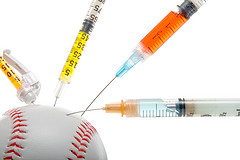 What about a school drug testing athletes for use of steroids?  A few testing programs in U.S. high schools between 2005 and 2008 show that steroid use by student athletes is not widespread.
*Vernonia School District v. Acton, 515 U.S. 646 (1995).
You can read more about James and his case in "Teens Take It To Court – Young People Who Challenged the Law and Changed Your Life" by Free Spirit Publishing (2006).
Update: A report issued in August, 2011, by the Annenberg Public Policy Center of the University of Pennsylvania shows that random student drug testing has no deterrent effect for boys and limited effect on girls. Approximately 20% of public high schools have such policies in place. The 14 to 19-year-old male students surveyed reported no less use of alcohol, marijuana or cigarettes in schools with drug testing than those in schools without drug testing. Effectiveness for girls was seen only in schools with "good social climates." 
Resources to check out: 
The National Institute on Drug Abuse provides brain games, real stories and facts on drugs.
The Substance Abuse and Mental Health Services Administration of the U.S. Dept. of  Health provides a locator service for treatment at:                1-800-662-HELP
Find great resources in our
---