Can you be suspended for Internet speech and expression?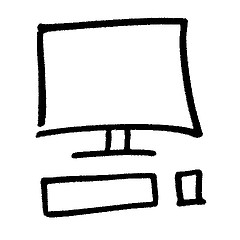 Aaron* was in the 8th grade at Weedsport Middle School in New York.  He designed an AOL Instant Message icon on his parent's home computer.  It depicted a hand-drawn pistol shooting at a person's head.  Underneath was the statement "Kill Mr. VanderMolen," Aaron's English teacher.
Aaron was suspended for five days which was approved by the court.  The school's discipline was determined appropriate since the icon caused some disruption at school and presented a foreseeable risk of harm.  In today's zero-tolerance atmosphere  at school and in the workplace regarding weapons and threats of violence, it's crucial to think twice before writing something online that's questionable or has the potential to do harm to another.  It may be a good idea to run your creative piece by a parent or an adult you trust before sending it out.  Remember www not only stands for the World Wide Web but also the  "Whole World is Watching."
Internet speech is a new and developing area of the law. Courts are catching up with technology and sometimes reaching conflicting decisions on these issues. Find out more about free speech rights online.
*Wisniewski v. Weedsport Central School District, 2007 WL 1932264 (2007).
Find great resources in our
---