Can you get birth control without your parents knowing?
If you choose to be sexually active, it′s important to know your rights regarding birth control. Strictly speaking, yes, you can get birth control. Regardless of your age, the law allows you to obtain birth control, whether prescription or nonprescription.
Condoms, foam, and spermicidal gels are available from a drugstore, pharmacy, or grocery store without a prescription. With a doctor′s prescription, you can get birth control pills, an IUD (interuterine device), a diaphragm or other contraceptives.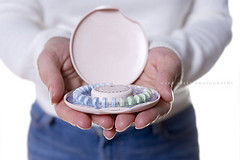 The law doesn′t require your parents' permission or parental consent for birth control. Public health agencies (many are based in county or city hospitals) or family planning clinics may be able to assist you. Costs vary from no fee to sliding scale fees, depending on your income, and you may be charged higher amounts based on the services you use.
If you′re sexually active, be aware of the consequences of unsafe sex and pregnancy. Unless you′re married and want a child, contact a local clinic or agency for information and counseling. If the agency receives federal money for family planning services, it′s required by law to maintain your confidentiality. Planned Parenthood is one such agency. When first contacting the agency, feel free to ask about their policies regarding your privacy rights.
Your school may offer sex education classes. Although you can′t be forced or required to take such a class, learning the facts about sex from a well-balanced presentation can help you to make intelligent decisions about sex. Discuss the sex education class option with your parents. Perhaps you can review an outline of the course before deciding whether to take it.
A 2009 report titled "America's Children: Key National Indicators of Well-Being" states that teen pregnancy rates for 15 to 17-year-olds were up over the past two years to 22.2 per 1,000 girls. However, for the 15 to 19-year-old age group, statistics show a drop in the national teen birth rate in 2009. (U.S. Center for Disease Control and Prevention).
Update: In a report released on October 3, 2012, the Centers for Disease Control and Prevention indicated that teen birth rates were down 25% between 2007 and 2011 among teens between 15 and age 19. The rate for those between 10 and 14 remains the same – one per thousand of the population.
In a report released in March, 2011, fewer unmarried teens and young adults in the U.S. are having sex. Whether it's due to a fear of disease, following abstinence advice or just being too busy, those denying ever having had sex rose from 22% to 28% in the past decade. The government survey included 5,300 people ages 15 to 24. Experts opined that the leading influence is what parents teach and what peers are doing. (National Campaign to Prevent Teen and Unplanned Pregnancy).

In October, 2007 a Portland, Maine middle school voted to provide birth control to students who have parental permission. The full range of contraceptives are available through the school's health center for sixth-to-eighth graders. Condoms have been available since 2000. The school district reported 17 pregnancies in their three middle schools over the past four years, not counting unreported miscarriages or terminated pregnancies.
Connecticut had a law that prohibited and criminalized the use of contraceptives. The law was challenged in court and in 1965 the Supreme Court invalidated the law.* In a 7 to 2 decision they wrote that the law violated the "right to marital privacy." Although the word 'privacy' doesn't exist in either the U.S. Constitution or the Bill of Rights, they interpreted the 9th and 14th Amendments as recognizing such indirectly. Justice Potter Stewart dissented and stated that although the law was "an uncommonly silly law" it was nevertheless constitutional. Thus were the beginnings of the privacy argument made in subsequent cases such as Roe v. Wade (the right to abortion – 1973).
*Griswold v. Connecticut, 381 U.S. 479 (1965)
FYI

Coping with Birth Control by Michael D. Benson, M.D. (Rosen Publishing
Group, 1998). Precise birth control information so teens can make intelligent
decisions.

Planned Parenthood Federation of America Teenwire
www.teenwire.com
Extensive information resources on sexuality, pregnancy, STDs, HIV, etc., with many links to other sites.

Sex, Etc.
www.sxetc.org
Find all of the facts you need to make responsible sexual decisions at this site created especially for teens.
Find great resources in our
---