Cyberbullying victims are not just teenagers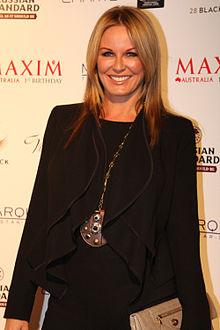 In 2012, Australian media star and model, Charlotte Dawson, became the target of a Twitter tirade due to her support of anti-bullying efforts. Some social media users wrote comments such as: 'please hang yourself promptly' and 'neck yourself you filthy s***.' 
The persistent bullying led to a suicide attempt and hospitalization. When discharged she was subjected to further cyber-attacks and depression set in.
On February 15, 2014, Charlotte was found dead in her Sydney apartment. She was 47 years old. The police reported there were no suspicious circumstances surrounding her death. Once described as outspoken and courageous, she was also fragile. Close friend, actor Russell Crowe, was in the neighborhood when he heard the news. He was out for breakfast with his young sons and broke down at the news of her passing. They met while teenagers and lived near each other.
To our readers in Australia, there is immediate help available if you feel suicidal or just want someone to talk to about your feelings. Go to www.lifeline.org.au or call 13 11 14.
Find great resources in our
---