Do I have to go to school?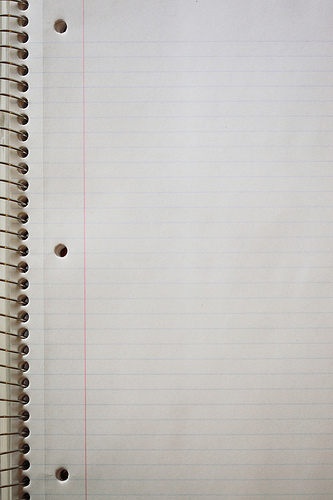 "Education is the very foundation of good citizenship."  ~U.S. Supreme Court, Brown v. Board of Education, 347 US 483 (1954).
By law, all children in the U.S. are required to go to school.* Public education is free, as is transportation to and from school (in most communities), and breakfast and lunch programs are provided for qualifying students. Private school education is also an option, as long as the minimum state compulsory attendance requirements are met. States differ on the minimum age to begin your education. Some require children who are five or six years old by a certain date (September 1, for example) to begin first grade. The rules vary slightly from state to state. In most states, parents who fail to send their children to school may be charged with education neglect. Consequences include community service hours, counseling, and/or jail. There are a few exceptions to the general attendance laws.
Many families are now choosing to home school their children. Depending on your state's laws, you could be tested on a regular basis to monitor your progress. Some parents are also sending their children to charter schools—smaller, specialized programs approved or licensed by the state department of education. Another option becoming more and more popular is an online school (usually all the course work and instruction is done online). In other words, you and your parents are free to decide the nature of your education and where you will attend school.
Exceptions are made for students who fall into exempt categories, such as actors and actresses. Child labor laws allow young people to work certain hours during the school year, but the laws specify that their educational needs must be met through a tutor or some other arrangement.
Before starting school or transferring from one school to another, you must be current on all required immunizations. The school will want to see a record of your shots or a letter from your doctor. Most schools have the forms you need to file. If you′re not up-to-date on your shots, or if you don′t have a doctor, talk with the school nurse or principal. Arrangements may be made with the local health department to give you the needed immunizations. In most states, you′re required to be vaccinated against diphtheria, measles, rubella, and polio. Opt-out exceptions are permitted in a number of states based on personal beliefs.
A federal law, the McKinney-Vento Homeless Assistance Act (1987),  requires public school districts to register homeless children. In 2015, there were approximately 1.3 million homeless children attending public school. (National Center for Education Statistics (2016-2017)).
Elementary school education first became mandatory in the United States in 1918. You can get more information about this subject here: compulsory attendance. 
*This applies to children in elementary and high school regardless of immigration status. The U.S. Supreme Court decided in 1982 that children in the country illegally may enroll in public school. The court said that denying public education could impose a lifetime of hardship "on a class of children not accountable for their disabling status."  (Plyler v. Doe, 103 S.Ct. 14, 457 U.S. 202 (1982))
"Education is like water, it is important for everything in life."   [17-year-old Jahan, a Pakistani schoolgirl – from "Three Cups of Tea" by Greg Mortenson & David Relin (2006)].
"Ah, a man's reach should exceed his grasp, or what's a heaven for?"  poet Robert Browning.
Find great resources in our
---