Even federal judges can act stupid online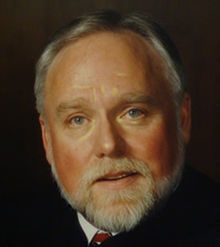 A person's position in life doesn't always guarantee sound reasoning or behavior. A recent example speaks to man's imperfection and ability to act wisely or with forethought.
A particularly offensive, racially charged email about President Obama was sent from the chambers of U. S. District Judge Richard F. Cebull in Montana in February, 2012. The caption read "A Mom's Memory" and went on to joke about the President's mother. (In the interest of minimizing the impact of this story, ATJ.info chooses to exclude the actual text of the email joke). The gist of the joke referred to the President's mother engaging in bestiality the night he was conceived.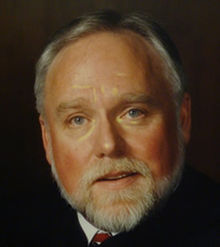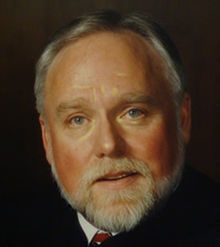 Judge Cebull admitted the e-mail was racist and that he sent it to six friends. He explained that "I am not a fan of our President but this goes beyond being a fan. I didn't send it as racist, although that's what it is. I sent it out because it's anti-Obama." Cebull commented that sending it was "very poor judgment on my part." He later apologized to the President in a letter that you can read here. It read in part:  "I sincerely and profusely apologize to you and your family for the email I forwarded. I accept full responsibility; I have no one to blame but myself."
News of the racist email sparked national outrage, leading human-rights and government-watchdog groups to circulate petitions demanding Cebull's resignation. Members of the House Judiciary Committee called for a hearing into Judge Cebull's actions.
So, it's not just teenagers who fail to think before posting something on the Internet. After twenty-plus years of life in cyberspace, shouldn't everyone understand the absence of privacy in the digital world? Regardless of how many privacy buttons or personal settings you select, write this on your forehead: Internet = No Privacy. What you post is out there forever and may come back to haunt you.
In another incident of poor judgment, circuit court Judge Wade McCree of Detroit, Michigan, sent a photo of himself in the shower to his female bailiff in April, 2012. In the photo, he is shirtless and admitted the act telling a reporter "Hot dog, yep that's me. Ain't no shame in my game." The bailiff's husband is filing a complaint regarding the sexting.
Take a look at "Teen Cyberbullying Investigated" (2010, Free Spirit Publishing) for actual cases of teenagers affected by unwise posts online or by cell phone. Bottom line:  Think B4 U Send.
Find great resources in our
---