Megan Meier's story: fatal abuse of the Internet–by a parent!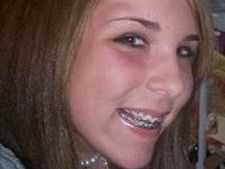 13-year-old Megan Meier lived in a small Missouri town. She suffered from depression and thought she was overweight. In late 2006 she had a falling out with a girlfriend who lived down the street. 
 About the same time she met 16-year-old Josh Evans on MySpace where they corresponded for a month or so. Then Josh sent her some cruel messages calling her fat and a slut, ending with "The world would be a better place without you." Megan hung herself that night and died the next day.
Although cyberbullying and harassment is common, it rarely comes from the parents of a child. In this case, however, the mother of Megan's girlfriend created Josh Evans on MySpace and communicated with Megan. Lori Drew, age 47, was reportedly trying to find out what Megan was saying online about her daughter, Sarah – whether she was trashtalking Sarah. Lori's cruel Internet hoax came to a fatal conclusion.
Prosecutors filed charges against Drew and a jury convicted her of three misdemeanors in November, 2008. Drew was facing three years in jail and a $300,000.00 fine. In July, 2009, a federal judge overturned the jury's verdict and acquitted Drew of the misdemeanor charges. He ruled that the law under which she was prosecuted didn't apply to the facts of the case. The Computer Fraud and Abuse Act wasn't meant to criminalize what Drew had done. Otherwise, thousands of Americans could be prosecuted for creating fake profiles or not reading a website's Terms of Use.
Regardless of the outcome of this case, we should all use the Internet responsibly and  think before writing and clicking.
Update: Within two weeks of Megan's death, her town council declared online harassment a crime, punishable by a $500.00 fine and up to 90 days in jail. Also the state of Missouri passed a cyberbully law in 2007, and the Megan Meier Cyberbullying Prevention Act is pending in Congress.  You can follow the progress of the bill on www.govtrack.us.  If you sign on to Trackers you'll receive email updates on this or any other federal law you'd like to follow.
Find great resources in our
---