Flipping off the judge – not smart!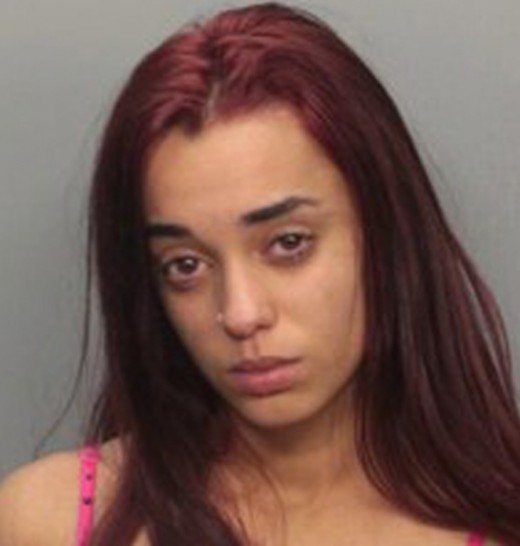 Penelope Soto was in court in Florida for possession of Xanax in February, 2013. The 18-year-old was obviously not taking her hearing seriously as she swayed, laughed and stroked her colorful hair. Judge Jorge Rodriguez-Chomat told her "We're not in a club, be serious about it."
This was a bond hearing to determine her release terms. When she commented that she owned expensive jewelry, the judge decided that  she could afford her own lawyer and set a $5,000.00 bond. The judge said "bye-bye" to her and she responded "adios" as she walked out smiling. The judge told her to come back and raised her bond to $10,000.00. She asked if he was serious to which he responded yes and said "adios" to her.
That's when Penelope gave the judge the finger and said "—- you." At that point, the judge called Penelope back and sentenced her to 30-days in jail for what's called "direct contempt." That's when someone says or does something offensive in front of a judge or hearing officer. Since it's witnessed in person, it becomes "direct" contempt as opposed to "indirect" when someone violates a court order away from the court.
Later, Penelope apologized to the judge for her behavior and admitted being under the influence of drugs at the time. She agreed to a treatment program and the judge vacated the 30-day sentence.
Find great resources in our
---