From bullying victim to future Queen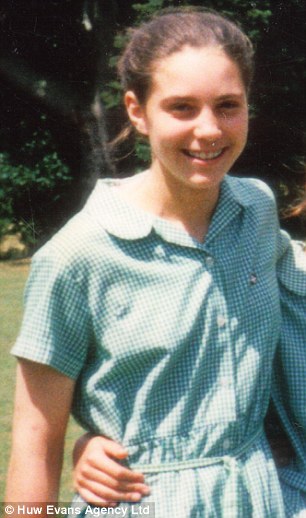 A quote from a childhood friend of Kate Middleton describes many victims of school bullying: "The girls there were horrible,"  Jessica Hay told Middleton biographer Sean Smith. "She was picked on because she was perfect, well turned out and a lovely person. She was not the type of person to stick up for herself. They saw something that they could pick on and gangs of girls can be very nasty."*
Kate was 13 years-old when she started at Downe House School in England. After one year, her parents transferred her to the co-ed Marlborough College where she thrived. While at Downe's, Kate was picked on because she was seen as perfect – a nice person who dressed well, but was gangly and soft-spoken. She was called names, had her books stolen and was often times left alone at a table at lunchtime.
Once at Marlborough College and later at St. Andrew's University, Kate came into her own. Intelligent, confident and no longer a gangly figure, she attracted the attention of classmate, Prince William. An on-again, off-again relationship over nine years led to their royal wedding on April 29, 2011. Kate and William, now the Duke and Duchess of Cambridge, asked that wedding guests donate to their listed charities. One of them is London-based Beatbullying.org.
William's father is Prince Charles, age 62, who is next in line to become King of England when his mother, 85 year-old Queen Elizabeth II, passes away. When Prince Charles dies, William and Kate will be crowned the King and Queen of England.
Obviously, Kate's bullies did not have the final word. She survived and became her own lady – one that supports anti-bullying programs. Beatbullying has a unique program called Cyber Mentors where young people are trained to provide support to their peers. Find out more about the Cyber Mentors program here.
* "Kate" by Sean Smith (2011) Non Basic Stock Line Publisher.
Find great resources in our
---