Hate crime murder by 14-year-old goes to trial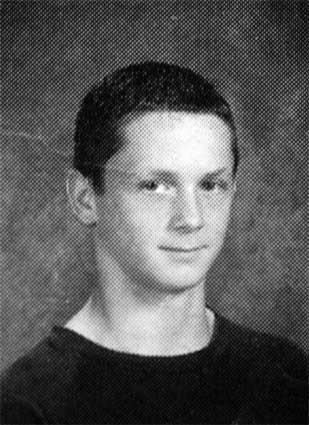 Larry King was 15 and in the 8th grade at E.O. Green junior High in California.  He had told a friend that he was gay and began cross-dressing and wearing makeup to class.  Larry was bullied at school, and some of his teachers tried to help him.  Girls at school used their cell phones to take his picture when he dressed up and shared the photos online with classmates.
Larry had allegedly embarrassed 14-year-old classmate Brandon McInerney by flirting with him at school.  In February, 2008, Larry reportedly asked Brandon to be his Valentine while Brandon was at basketball practice.  Then on February 12, while in class, Brandon stood up, pointed a gun at the back of Larry's head and shot him twice.   Brandon walked out of the school and was arrested a short distance away.  Larry died two days later.  Brandon was charged with first-degree murder and committing a hate crime.  Tried as an adult, Brandon faces the possibility of life in prison.
A "hate crime"  is one where the offender intends to harm, degrade or disparage someone on the basis of race, gender, religion, sexual orientation, ethnicity or other improper classification.  Conviction of a hate crime carries the possibility of enhanced punishment at sentencing.  Brandon is not eligible for the death penalty since he is  under 18.*
Brandon is now 16 and jury selection started in July, 2010.  He has remained in custody since the shooting.  The state has offered to agree to a sentence of 25 years to life if he pleads guilty to both charges.  If he doesn't accept the offer, the trial will proceed.
On February 12, 2009, the one-year anniversary of the shooting, the U.S. Congress filed a Resolution calling for education to help students respect each other's differences and for laws against name-calling and bullying.
*In 2005 the U.S. Supreme Court ruled that the death penalty for juveniles was unconstitutional as cruel and unusual punishment [Roper v. Simmons].  In 2010, the Supreme Court also determined that life without parole for a minor was unconstitutional in non-homicide cases [Graham v. Florida].  That means that Brandon could face a life without parole sentence if permitted under California law since he is charged with a homicide.
Update: The case was tried to a jury in 2011. After 17 hours of deliberation, the jury of nine women and three men was unable to reach a unanimous verdict which is required in criminal cases. On September 1, 2011, a mistrial was declared. Seven of the jurors voted for voluntary manslaughter while five voted for first or second degree murder. The prosecutor must now decide whether to file new murder or manslaughter charges against Brandon. He'll remain in custody until the case is resolved. This is not a violation of the Fifth Amendment's protection against double jeopardy because the case resulted in a mistrial where the jury was unable to reach a unanimous verdict.
Update: It was announced in October, 2011 that Brandon will be retried as an adult on the murder charge, but the hate-crime charge will not be pursued. A pretrial  hearing is scheduled in November, 2011.
On November 21, 2011, Brandon entered a guilty plea to second degree murder and unlawful use of a firearm. The 17-year-old was sentenced on December 19, 2011 to 21 years in prison. He turns 18 in January, 2012 and he'll be transferred to the state prison to serve his time. Brandon didn't speak at his sentencing but his lawyer stated that he was remorseful over the events of 2008.
Find great resources in our
---