Do I have to register as a sex offender?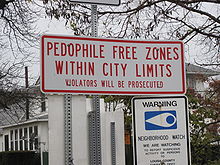 Sex offender registration is not limited to adults convicted of sex crimes. Many states require juveniles to register with law enforcement if found delinquent for certain offenses. Laws differ from state to state as well as the length of time you're required to remain in the registry. This means if a court has ordered you to register for the next ten years, it applies wherever you live.
Sex offender registration is referred to as Megan's Law. It is named after 7-year-old Megan Kanka who was raped and murdered in 1994 in New Jersey. The federal law has been copied by states with some changes depending on the state. Laws related to Megan's include community notification of registered sex offenders and laws that require DNA samples. Before being released, adult sex offenders are screened and entered into a national database. Some states require juvenile sex offenders to give a blood sample for DNA purposes as well.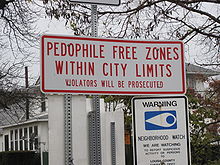 These laws are not limited to the most serious sex offenses. The laws obviously include sexual assault, rape, sexual conduct with a minor, etc. But some states also require registration for "sexting." This is the practice of taking nude or semi-nude pictures of yourself and texting them to someone else. Whether done as a joke, to flirt or to bully someone, sexting has been criminalized in a number of states.* Consider the case of Phillip Alpert of Florida who is required to register until he is 43 years old for sexting photos of his 16-year-old girlfriend when he was 18.
In June, 2017, the U.S. Supreme Court decided 8-0 in Packingham v. North Carolina, that a state law that prohibits registered sex offenders from using social media (i.e. Facebook, Twitter, LinkedIn) violates the First Amendment.
*Arizona's law, for example, is Arizona Revised Statute 8-309.
Find great resources in our
---