High school senior sacrifices senior year for social experiment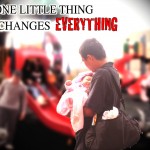 Gaby Rodriguez is a 17 year-old senior at Toppenish High School in Washington. She has a 3.8 GPA and plans to attend college and study social work or sociology in the fall. Seniors are required to complete a project approved by the school. Gaby decided to study stereotypes and what it would be like to be a pregnant teenager.
Few people knew of the experiment. Gaby's mother at first thought the idea was crazy, but decided to back her up. Gaby's boyfriend of three years was a reluctant participant not wanting any trouble with Gaby's brothers. Gaby's six siblings weren't told or her boyfriend's parents. The school principal was aware of the project and two counselors from a local hospital were mentors. She spent 6 1/2 months of her senior year pretending to be pregnant. Gaby titled her study "Stereotypes, Rumors and Statistics."
Gaby started wearing baggy sweaters and sweat shirts in the first few months. After spring break in 2011, she wore a small cushion she made around her belly. She told her classmates she was due in July, 2011.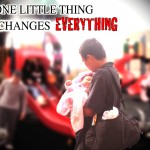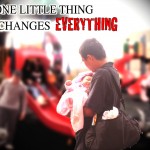 Gaby collected comments from teachers and students and then, at a school assembly in April, 2011, she announced that she was not pregnant. Criticism came from her best friend and others. "I constantly heard, 'It was bound to happen,'" she said. "We're looked down upon because Latinas are more likely to be pregnant."  Gaby explained, "I'm fighting against those stereotypes and rumors because the reality is I'm not pregnant." She handed out cards with some of the things she heard about herself over the six months.
The reaction to her experiment has taken Gaby by surprise. She has received requests for interviews from as far away as London. She plans to make a few appearances on the talk-show circuit. Read here for more about her instant celebrity.
Find great resources in our
---