How can a President be impeached?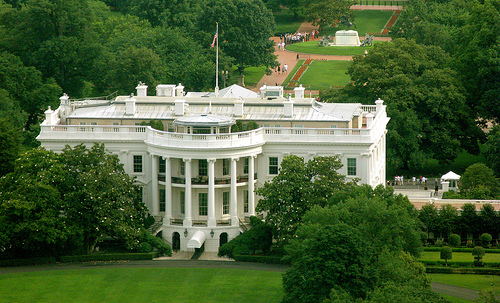 To impeach a public official is to charge that person with misconduct while in office. It can happen to both state and federal officials. When it comes to the President of the United States, the process is the responsibility of Congress. That means the House of Representatives has the sole power under the Constitution, Article II, Section 4 to bring charges against the President. The charges are called Articles of Impeachment and are based on this statement in the Constitution:
"The President, Vice President and all civil officers of the United States, shall be removed from office on impeachment for, and conviction of, treason, bribery, or other high crimes and misdemeanors."
Once the House drafts the Articles of Impeachment (the same as a complaint or indictment in criminal law), they are sent to the U.S. Senate which acts as the trial court on the charges. The Chief Justice of the Supreme Court presides over the trial. Witnesses are called and are subject to cross-examination. The full Senate (100 members) acts as the jury, while members from the House of Representatives are the prosecutors.The Constitution calls for a two-thirds vote of the Senate for conviction. Once convicted, the Senate holds a separate vote to remove the President from office.
On a historical note, there have been two Presidents in our history that were impeached by the House of Representatives: Andrew Johnson in 1868, and Bill Clinton in 1998. Both were acquitted following trial in the Senate. Richard Nixon was being considered for impeachment by the House when he resigned the Presidency in 1974.
Photo by Laura Padgett
Find great resources in our
---