Invasion of student's privacy leads to suicide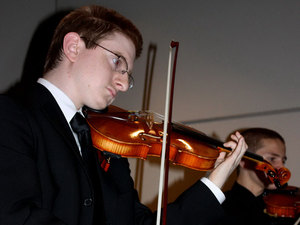 The three college freshman at Rutgers University in New Jersey had just started their freshman year.  Dharun Ravi, 18, was roommates with Tyler Clementi, also 18.  Ravi's friend from high school, 18-year-old Molly Wei, was also a freshman at the same school.
Tyler was an accomplished violinist and played in a town orchestra.  He was described as a kind, hardworking young man dedicated to music.  The events of September 19-21, 2010 ended tragically on September 22 when Tyler took his life.
Ravi and Wei had set up a video camera in Tyler's dorm room.  On September 19, Ravi allegedly posted a note on Twitter saying "Room-mate asked for the room till midnight.  I went into molly's room and turned on the webcam. I saw him making out with a dude. Yay."  The incident was broadcast live over the Internet.  Two days later, Ravi posted a second Tweet about another meeting between Tyler and an unidentified male friend.
On Wednesday, September 22, two witnesses saw someone jump off the George Washington Bridge between Manhattan and New Jersey into the Hudson River.  It was several days before Tyler's body was recovered.  His wallet, Rutgers ID and cell phone were found on the bridge.  One of Tyler's last messages on Facebook read "Jumping off the gw bridge sorry."
In April, 2011 Ravi was indicted by a grand jury and charged with 15 counts including bias intimidation, invasion of privacy and attempting to hinder an investigation. He faces 5 to 10 years in prison if convicted. Wei's case remains in the investigative stage. Both were arrested and have since been released. In October, 2010, Ravi and Wei withdrew from Rutgers.
Update:  On May 6, 2011, Molly Wei appeared in court and agreed to cooperate with the authorities in return for a deferred prosecution. She agreed to complete 300 hours of community service over the next three years, attend counseling on bullying and cyberbullying, and testify against Ravi. If she completes the program the charges will be dismissed at the end of the three-years. Ravi's trial is scheduled to start in February, 2012.
In December, 2011, Ravi rejected a plea bargain calling for probation, 600 community service hours, and mandatory counseling. If convicted at trial in February, he faces prison and deportation to India.
On March 16, 2012, Ravi, now 20, was convicted by a jury of all counts including invasion of privacy, bias intimidation, witness and evidence tampering. He faces up to ten years in prison when he is sentenced on May 21, 2012 as well as deportation to his birth country of India. Sentence: On Monday morning, May 21, 2012, Ravi was sentenced to thirty days in jail, three years of probation and 300 hours of community service. He is also to attend counseling and pay a $10,000 fine. Although he is eligible for deportation, the judge said he recommends against it in spite of Ravi's "colossal insensitivity" toward Tyler Clementi. The jail term was for lying to the police and evidence/witness tampering. Ravi begins his 30-day sentence on May 31, 2012. He apologized to everyone affected by his actions and "thoughtless, insensitive, immature, stupid and childish choices." Later: Ravi has appealed his sentence and the prosecution cross-appealed requesting a longer prison term. Ravi was given credit for good behavior and working while incarcerated and served 20 days of his sentence before being released in June, 2012. The government decided against pursuing deportation of Ravi. On appeal, some of the convictions were thrown out as unconstitutionally vague in 2015. Then, in September, 2016, the remaining convictions were reversed by a New Jersey Court of Appeals due to the overwhelming influence the bias intimidation charges had on the remaining counts. The government has a brief period to pursue some of the charges or drop the case entirely. In October, 2016, a plea agreement was reached whereby Ravi entered a guilty plea to attempted invasion of privacy and he was sentenced to time-served (30 days).
On November 18, 2010 the "Tyler Clementi Higher Education Anti-Harassment Act" was introduced in Congress by Senator Frank R. Lautenberg and Rep. Rush Holt. It calls for all colleges and universities receiving federal assistance to have policies in place regarding harassment and that cyberbullying be included as a form of harassment. You can follow this legislation (Senate Bill 3960) on www.govtrack.us. You will receive email notices from GovTrack as the bill progresses through Congress. Although the bill wasn't considered in the 2010 Congress, the sponsors will be re-introducing it during the 2011 Congress.
In New Jersey, invasion of privacy laws make it a crime to collect or view images depicting nudity or sexual contact involving another individual without consent, and to transmit or distribute such images. In January, 2011, a new law in New Jersey updated their 2001 bullying statute by requiring colleges to address the issue in their policies and student code of conduct. Additional legislation regarding bullying at school went into effect in August, 2011. See the details here:  http://www.nytimes.com/2011/08/31/nyregion/bullying-law-puts-new-jersey-schools-on-spot.html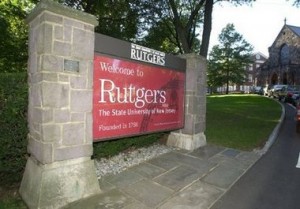 A memorial site has been set up on Facebook  "In Honor of Tyler Clementi."  Tyler's parents, Joe and Jane Clementi, have started a foundation in his name which will offer grants to programs that deal with gay teens, suicide prevention and bullying: www.thetylerclementifoundation.org.  Tyler's father eloquently commented that  "To our college, high school and even middle-school youngsters, I would say this: You're going to meet a lot of people in your lifetime. Some of these people you may not like. But just because you don't like them, does not mean you have to work against them."
If you or anyone you know is struggling, please know that there is help and people who are there to listen and provide support. Call 1-800-suicide and know that you are not alone.
See Ellen DeGeneres speak about Tyler Clementi's tragic story and others below:

In addition to the loss of Tyler, four other teens decided to give in to the bullies and end their lives in September, 2010.  Before posting that next mean or thoughtless message, think about Seth Walsh (13) of California, Billy Lucas (15) of Indiana, Asher Brown (13) of Texas, and Raymond Chase (19) of Rhode Island. Their passing has motivated the country to tackle bullying and cyberbullying in America's schools.
Historical Note:  Over 80 years ago, the U.S. Supreme Court described the right to privacy as:
"Your right to be let alone–the most comprehensive of rights and the right most valued by civilized men."  Olmstead v. United States (1928).
Find great resources in our
---