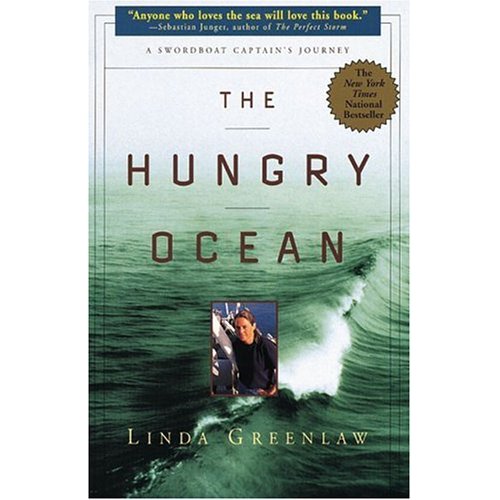 "The Hungry Ocean" by Linda Greenlaw (1999)
If you enjoyed the movie and book, "The Perfect Storm" by Sebastian Junger, you'll want to read this month's selection for Great Reads.  "The Hungry Ocean" is a true story of Linda Greenlaw, possibly the world's only woman swordfish captain. Linda narrates the story as only one who has spent 19 years going to sea can.
The Hannah Boden works out of Gloucester, Massachusetts and is the sister ship of the Andrea Gail. The latter sank in a "perfect storm" at sea in 1991 with a crew of six. Linda is mentioned in Junger's book as "one of the best captains on the entire East Coast."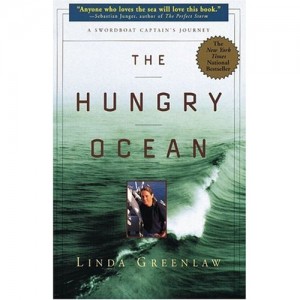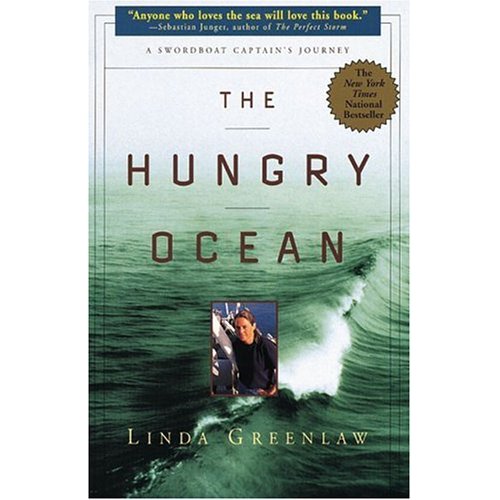 In "The Hungry Ocean" Linda tells the story of a typical swordfishing trip from start to finish. She is 37-years-old with a crew of five men out to sea for 30 days. She writes of colorful characters, savage weather and equipment failure. After working ten 21-hour days in a row, the Hannah Boden heads back to land. The reader has joined Linda on this trip as her writing is skillful, honest and humorous. You come away from this book with an appreciation for adventure and a different way of life.
If you enjoy "The Hungry Ocean" Linda has written other books based on her experiences at sea including "The Lobster Chronicles." Each provide insight into her lifestyle and view of the world. She took ten years off and when 47, returned to the swordfishing grounds off the Grand Banks of Newfoundland in the north Atlantic Ocean that turned into "Seaworthy" (2010).
Find great resources in our
---