Is graffiti a crime or art?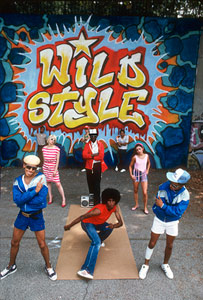 A month-long exhibit at the Museum of Contemporary Art in Los Angeles opened in April, 2011. "Art in the Streets" was designed to present graffiti in a historical and critical context. The exhibit presents the chronology of the development of street art as a contribution to contemporary art.
Not everyone considers the celebration of "random vandalism" as a wise move by the arts community. The Los Angeles Police Department stated that they will arrest anyone caught defacing public space. Reports of tagging linked to the show have been made but are considered to be exaggerated. The Museum has a crew of workers ready to go out and paint over any graffiti in the neighborhood surrounding the exhibit.
For more about the exhibit that runs through August, 2011, see here.
Supporters of the art form echo one art dealer's view that "People have to realize that art has to start somewhere. Cavemen drew on walls." See here for taggers-turned-artists whose work was shown in the Smithsonian Museum in Washington, D.C.
Where do you stand on this issue? Is there a middle ground in the debate? Is there a way graffiti can become more widely accepted without constituting a public nuisance? Or should all taggers be prosecuted for criminal damage or defacing property?
Find great resources in our
---