Am I in trouble with the law if I disobey my parents?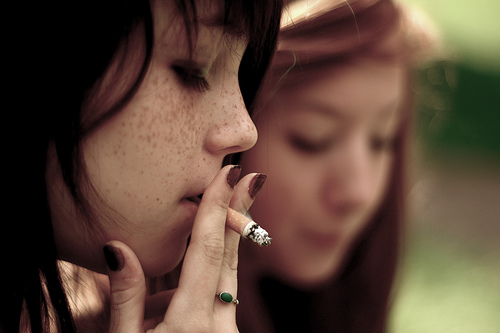 Behavior that at one time was considered fun and mischievous— or just part of growing up— may now be reason for you and your parents to appear in court.  If you turn an overnight with a friend into several days away from home without permission, you could be charged as a runaway.  A night out on the town may land you a curfew violation, and senior "ditch day" may be considered truancy. These are examples of status offenses; an offense that can only be committed by someone under eighteen.
Your parents are required by law to provide for your care and upbringing. You, in turn, are required to obey them and follow their rules. The law gives parents a lot of freedom in raising children. However, it is not without limits. If the rules of the house are reasonable under the law—even if they don′t seem reasonable to you—they must be followed. If the rules place you in danger of being neglected or abused, you need to report what′s going on and get help for yourself and your brothers and sisters.
Parents who have tried discipline (such as grounding or loss of privileges) and have failed to improve their child′s behavior can file an incorrigibility charge against their child. A judge will then decide what to do, from putting the child on probation to ordering counseling or locking the child up for a period of time.
Disorderly conduct is another act that′s against the law. It′s sometimes called disturbing the peace, and it happens when you act in a way that upsets someone else. Examples include fighting, making loud noise, cursing, disruptive behavior in public, or refusing to obey an order from a police officer, firefighter, or school official. It′s also possible to disturb the peace at home. If you′re disruptive and your parents′ peace is upset, you may end up in court.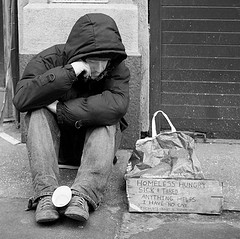 Are you thinking about running away from home?
Approximately one million children run away from home each year. Another 300,000 children are homeless, living on the streets with no supervision, nurturance, or regular assistance from a parent or responsible adult. Many more youth are homeless along with their families. If you or a friend needs help or someone to talk and are thinking about running away, you can contact the National Runaway Safeline at 1-800-RUNAWAY (1-800-786-2929).
An interesting decision by the Arizona Court of Appeals was issued in September, 2011. In the case of State v. Boehler, the court reversed the conviction of Timothy Boehler who was charged with panhandling (begging in public). He asked an undercover police officer if he could spare some change since he was homeless. The court ruled that the city ordinance prohibiting panhandling violated free speech. "The First Amendment protects begging or panhandling when it is conducted peacefully."*
*The U.S. Supreme Court's decision in U.S. v. Kokinda, 110 S.Ct. 3115 (1990) was referred to by the Arizona court.
Find great resources in our
---