What is a juvenile delinquent?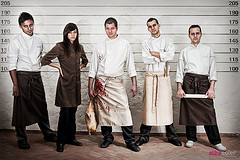 Words and phrases differ between the juvenile and adult justice systems. There′s a long-standing philosophy that children who break the law are to be nurtured and rehabilitated, not punished as criminals. Consequently, the language isn′t as harsh when referring to a juvenile offender. Here′s how the two "languages" compare:
| In the juvenile system… | In the adult system… |
| --- | --- |
| juvenile | defendant |
| adjudication hearing | trial |
| disposition hearing | sentencing |
| detention | jail |
| department of juvenile corrections | prison |
| delinquent act | crime |
| delinquent | criminal |
Each state has its own criminal code that applies to everyone. However, when a child breaks one of the criminal laws, he or she is dealt with in the juvenile justice system. If adjudicated on the charge, he or she is referred to as a delinquent.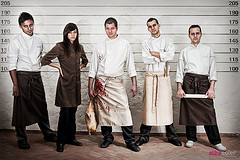 It is important to note that 90% of teen offenders do not become adult offenders.
Another term closely associated with delinquency is incorrigibility. This only applies to minors—anyone under the age of majority (eighteen in most states). Any minor found guilty of a status offense is considered an incorrigible child.
If you′re a truant, a runaway, disobedient, a curfew violator, or someone who uses or possesses alcohol or tobacco products, you may be declared by the court to be incorrigible. If this happens, you may be placed on probation for a period of time, usually six to twelve months. Whatever the problems and issues are at home, services will be provided to help you out.  If you find yourself  in this situation, work with the counselors and probation officers so you can get on with your life.
More and more states are expecting parents to exercise control over their children. Parental responsibility laws are being passed, and they carry civil and criminal penalties for violation. In 1996, the parents of a teenager in Michigan were found guilty of parental irresponsibility in supervising their son. Sixteen-year-old Alex was described as a one-boy crime wave. In his bedroom were a stolen gun, alcohol, and marijuana plants. He burglarized churches and threatened his father with a golf club. Alex was sentenced to one year in lockup, while his parents were fined $100 each and ordered to pay $1,000 in court costs.
"My heroes are the ones who survived doing it wrong, who made mistakes, but recovered from them."   -Bono, lead singer of U2 and humanitarian
Find great resources in our
---