Journalism advisor wins lawsuit over student speech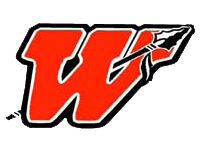 At Waukon High School in Iowa, the school newspaper is the Tribe-Une. In the April Fool's issue in 2008, the newly named Bribe-Une included articles about a biology teacher with a meth lab, "Cheerleaders on 'Roids,' " and one suggesting a student's aspiration was to become a Chippendale dancer while a female student aimed to be a Victoria Secret model. In another edition, an article about tobacco was seen as encouraging students to break the rules. The principal deemed these stories as inappropriate for the student body. The faculty advisor for the paper, Ben Lange, was reprimanded with entries added to his personnel file.
Mr. Lange sued the district and the principal, Dan Diercks, for violating his right to free speech. The trial court ruled in support of the school district. Mr. Lange appealed and on November 9, 2011, the Iowa Court of Appeals reversed the lower court. The written opinion states that  "If a school district is entitled to sanction a journalism advisor for student publications that comply with (state law), the statutory protections will be eroded and student speech will be chilled." *
Iowa is one of a half-dozen states that has a law protecting student expression. As a response to the 1988 Hazelwood decision, these states have passed legislation to protect student journalists beyond the limited protections of Hazelwood. The Iowa Student Free Expression Law is one example. It was passed in 1989, a year after the Hazelwood decision. It provides greater freedom to journalism students and prohibits "prior restraint" by administrators as long as the articles are not obscene, libelous and don't encourage students to commit unlawful acts or disrupt school operations.
The court further held that "Publishing articles on controversial topics or expressing a viewpoint counter to that of the administration are not prohibited by the Student Free Expression Law." The court further ordered that the reprimands issued to Mr. Lange be removed from his file.
*Lange v. Diercks, Iowa Ct. of App. (2011).
Find great resources in our
---