Sexual harassment in middle and high schools on the rise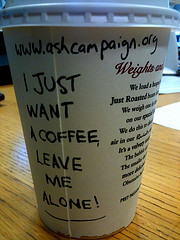 A nationwide survey of 2,000 students in May and June, 2011, produced surprising results about the frequency of sexual harassment in schools. The American Association of University Women (AAWU) conducted the poll of students in grades 7 to 12.*
Of those surveyed, 56% of the girls and 40% of the boys said they had experienced at least one incident of sexual harassment during the school year. The incidents included in-person comments and by means of email, texting or on a social networking site. Some of the forms of harassment included being called gay or lesbian in a negative way, being touched in a sexual manner, being shown unsolicited sexual photos, and being the subject or sexual rumors.
The victims reported physical symptoms (nausea, headaches, etc.) as well as emotional distress (study habits affected and a reluctance to go to school). Only 9% of the students reported the harassment to school authorities. Many felt that it wouldn't make any difference if they reported it while others thought it would make the situation worse. Some didn't bother because they had concerns about the staff member's reaction.
When asked for suggestions about reducing sexual harassment at school, more than half of the students surveyed favored immediate punishment of the bully and methods for reporting harassment anonymously.
Find out more about your rights at school under federal law (Title IX).
*To read more about the AAWU and "Breaking Through Barriers for Women and Girls", click here.
Find great resources in our
---