Jury finds school district didn't do enough to stop bullying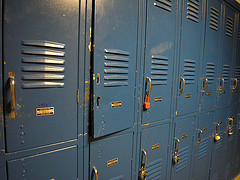 The bullying began when Dane Patterson was in middle school. It started with name-calling and being shoved into lockers. The Hudson Area School District in Michigan had a written anti-bullying policy. Dane's parents complained but were told that "It's middle school – kids will be kids."
The bullying escalated to sexual insults involving graffiti on his locker and notebooks. Dane's grades slipped and he wanted to quit school.  In eighth grade, he was provided a counselor to help him cope with the problems and it helped.
Once he started high school, the bullying continued. His parents asked for the counseling to continue, but the school said no. The last straw happened when Dane was in 10th grade. He was taunted in a locker room by a naked student who rubbed up against him.
Dane and his parents filed a sexual harassment lawsuit against the school district. They claimed that the district didn't do enough to stop the pattern of abuse. In March, 2010, a jury agreed and ruled in Dane's favor. They ordered the school district to pay $800,000 in damages to Dane and his family. The district plans to appeal the decision.
Update:  The trial judge vacated the verdict for legal reasons. That means the $800,000 award by the jury was set aside.  By July, 2010, the school district and the Patterson family reached a settlement for an undisclosed amount.  Rather than go through years and the expense of appeals it is common to settle cases, even after going to trial. In the trial judge's ruling he said that the harassment Dane was subjected to was not based on sex. He said that athletes are at the top level of social status in schools while student scholars are at a lower level. Furthermore, he wrote that Federal law "does not, however, protect students against being teased or harassed because of their social status."
A school cannot control every incident of verbal or physical abuse by students on campus. It's true that, as the school claimed, kids will be kids. But when there's a pattern of continuing violation (over years) of a student's rights, the school must take action to provide every student a safe, hostile-free learning environment.
For more on sexual harassment at school, see:  http://askthejudge.info/what-is-sexual-harassment/93/
Find great resources in our
---