Juvenile judges convicted of racketeering and conspiracy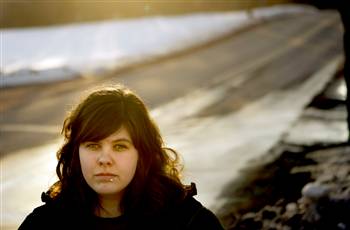 Hillary Transue was 15 when she created a MySpace entry critical of her assistant principal. She noted at the bottom of the page that it was "just a joke."  However, the principal didn't like it and notified the police.
Hillary had never been in trouble before but was charged with harassment.  She was found guilty and sentenced to three months in a juvenile wilderness program.  This happened in 2007 in Pennsylvania.  Following several years of investigation, juvenile court judges Mark A. Ciavarella and Michael T. Conahan were charged with a number of crimes after accepting $2.6 million in kickbacks from a privately run youth detention center.
The judges resigned from the court, were disbarred and, under a plea agreement with the state, plead guilty to a number of charges.  They were to be sentenced in 2009 to 7 years in prison.  However, the judge presiding over both cases rejected their pleas as too lenient.
In July, 2010, Conahan  pleaded guilty to one count of federal racketeering and awaits sentencing. Ciavarella maintained his innocence and in February, 2011, a jury found him guilty of 12 counts of racketeering and conspiracy. Both judges face years in prison when sentenced. Ciavarella is to be sentenced on August 11, 2011.
Thousands of juveniles appeared  before the two judges between 2003 and 2008. The Pennsylvania Supreme Court set aside over 5,000 juvenile convictions entered by these judges and cleared their juvenile records, including Hillary's.
Other victims included an 11-year-old boy who took his mom's car and crashed it. There were no injuries and he had never been in trouble before. He wasn't given a lawyer and was sent off to lock-up for two years. Kurt Kruger was 17 when he acted as a lookout for his friend who was shoplifting at Wal-Mart. With no previous record, he was sent away for 4 1/2 months. Jamie Quinn was 14 when she and another girl exchanged slaps at school. She was charged with assault and spent 11 months locked up. None of these teens were given a lawyer to represent them or provided any of the rights guaranteed to juveniles for the past four decades (see the Gault case).
Update: In 2011, the state of Pennsylvania began paying partial restitution to the victims of the juveniles caught up in this scandal. Since the juvenile convictions were set aside, the court-ordered restitution that the juveniles were to pay their victims was also vacated. That left many victims holding the bag regarding the property loss and personal injury suffered at the hands of these juveniles.
On August 11, 2011, Ciavarella was sentenced in federal court to 28 years in prison and $1 million in restitution. He addressed the sentencing judge stating in part:
"To all the juveniles who appeared before me, I would also apologize to them and ask that they forgive me for being a hypocrite by not practicing what I preached. I would hope that they would learn from my mistakes and realize that everything we do in life has consequences and that there are dire consequences when we make decisions we know are wrong." To read his full statement, see here: http://www.timesleader.com/news/_lsquo_Three_words__hellip__made_me_the_anti-Christ_rsquo__08-11-2011.html
Ciavarella was taken into custody in the courtroom by federal deputies. At least fifty of the juveniles (now young adults) appeared at the hearing. Since the federal criminal system does not have parole, 61-year-old Ciavarella will be 89 years old at the time of his release. His co-conspiraor, Judge Michael T. Conahan was sentenced in September, 2011 to 17 1/2 years in prison. He also was taken into custody to begin his sentence.
Find great resources in our
---