Middle school girl sings out against bullying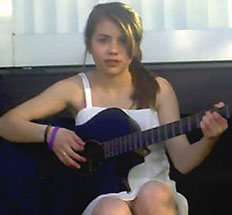 Hayley Reardon understands the world as she sees it through music.  The Massachusetts 13-year-old writes songs and sings about what she sees around her.  For years, Hayley played around strumming her parents' guitars.  Then after watching Taylor Swift music videos in 2008, she decided to try her hand at singing.  Now in the 8th grade, Hayley's world is changing quicker than she ever expected.
When she was 12 her father bought her a black acoustic guitar that she's rarely seen without.  "When I sat down with the guitar, all I'd do was write.  The song would just come out," Hayley explained.  She has written over 60 songs and performs at local venues.  In 2008 she put out her first CD titled "Beautiful Simplicity" with six of her songs.
One of Hayley's songs on her second CD has caught the Internet by surprise.  One of her friends was the inspiration for "She's Falling."  After hearing about the suicide of Phoebe Prince in January, 2010, Hayley decided to dedicate the song to Phoebe's memory.  Speaking about bullying, Hayley sings "Just the fact that you see her every day and then the next day you don't. And you could have been there to stop it but you didn't know how."
These lyrics have been heard around the world.  Hayley can be heard on Facebook and MySpace.  Her Facebook fans in Australia have asked her to be their anti-bullying ambassador.   This fall, the Pacer National Center will distribute the song and lyrics to more than 500 schools as part of their bullying curriculum.  Some of Hayley's songs can be downloaded on iTunes and Amazon and you can see her perform on YouTube.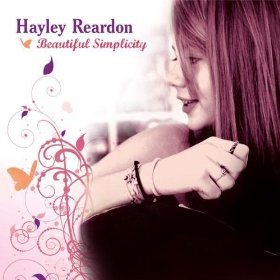 Find great resources in our
---