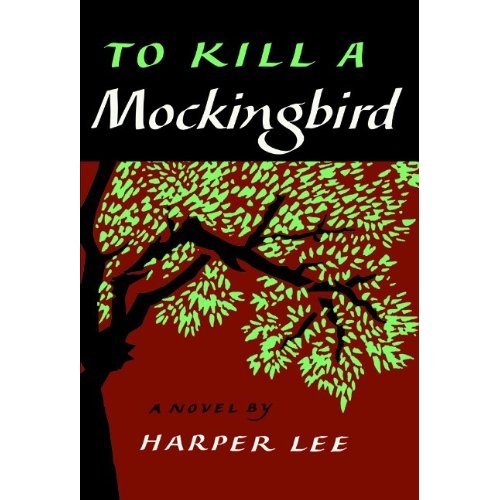 "To Kill a Mockingbird" by Harper Lee (1960).
"The one place where a man ought to get a square deal is in a courtroom, be he any color of the rainbow."
These words hold true regardless of when they were spoken.  As it happens, they come from a book written 51 years ago by an unknown Southern writer named Nelle Harper Lee.  "Mockingbird" tells the story of a white country lawyer who takes on the defense of a young black man accused of beating and raping a white girl.  But it is much more than a courtroom battle or about a runaway jury. It ultimately concerns racism and redemption during the Depression but whose lessons live on today.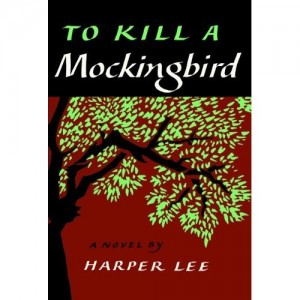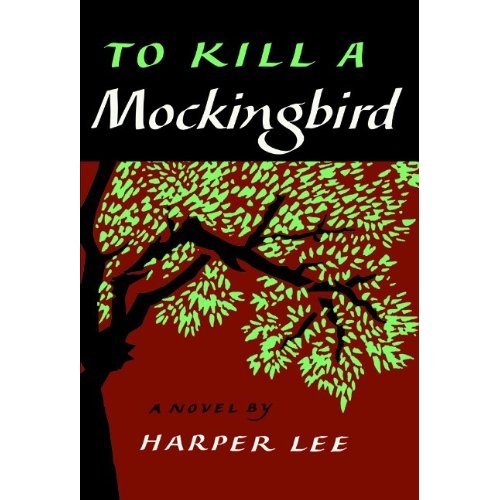 The story is told by young Scout, a tomboy being raised by her father, Atticus Finch.  Her brother, Jem, is a few years older and they live in Maycomb, Alabama.  Scout's mother died when she was two, and their black housekeeper, Calpurnia, provides nurturance and guidance to both children. Scout doesn't like school and prefers learning from the happenings in her neighborhood and her father. Between neighbors with peculiar habits and one who is rarely seen, there is no shortage of subjects for Scout to study. She, Jem and Dill, a visitor next door when school is out, share experiences that test their friendship and trust.
The rape trial of Tom Robinson occurs in 1935 before an all-male jury.  Atticus presents evidence that Tom could not have committed the crime. Yet the jury's decision and its aftermath contributed to a change in America's view of race and the roots of racism. "Mockingbird" has been acclaimed as our national novel — as the Best Novel of the Twentieth Century according to a poll of librarians in 1999.
"To Kill a Mockingbird" has never been out of print and is widely studied in middle and high schools across the nation. Nearly one million copies are sold each year. Mary Badham, who played 10-year-old Scout in the movie version of the book, stated recently that  "It's about a way of life, getting along and learning tolerance. This is not a black and white 1930s issue. This is a global issue."
"Mockingbird" also encompasses coming of age, empathy, fatherhood and hero worship, and the eccentricities of small-town people.  Harper Lee wrote the book as a tribute to her father as a love story. She saw him as a great man in a small town and was the model for Atticus. Lee's father was a lawyer who once defended a Black man accused of murder. The wisdom and gentle nature of Atticus was an example to all including his compassion for the plight of others. As he once stated, "You never really understand a person until you consider things from his point of view . . .until you climb into his skin and walk around in it."
You'll have to read the book to learn what the title means and why it's a sin " To Kill a Mockingbird." Look for a statement by Atticus.
Find great resources in our
---