Middle school principal visits every single student at home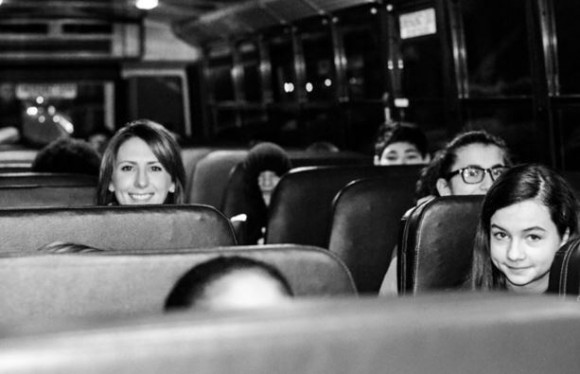 Elizabeth MacWilliams  has been teaching since 2004 and is currently the principal at Carroll Middle School in Raleigh, North Carolina. The school has 1,000 students, and Ms. MacWilliams manages to visit every one each school year in their homes. She has been doing this for years, recently commenting:
"When you establish a relationship with somebody at their homes, it deepens trust, their respect. It deepens their motivation on wanting to do right by the community," she said. "As many home visits as I have done, I've never left a home visit disappointed." One student said after a visit that "To know the principal cares enough to come to your house, it makes you feel welcomed."
Don't think Ms. MacWilliams is a elderly widow with nothing better to do. Quite the opposite. She is 34, with a husband and six-year-old son. She explained that home visits are part of her job as an educator, to not only work on their academics but on their confidence and emotional well-being. She even takes the time to write a note on each student's report card.
Well done, Principal MacWilliams!!!
Photo of Principal MacWilliams and students by Carroll Magnet Middle School PTA
Find great resources in our
---