Mountains Beyond Mountains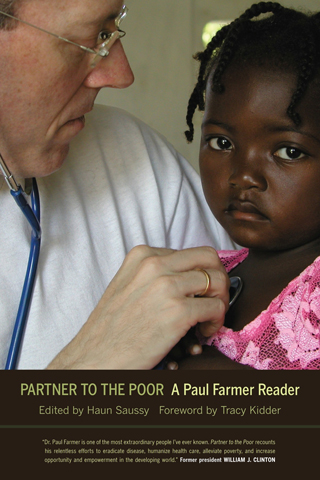 "Mountains Beyond Mountains" by Tracy Kidder (2003)
While a medical student at Harvard University in Massachusetts, Paul Farmer discovered his calling in life–to diagnose and cure infectious diseases especially in countries where the need was greatest. A visit to Haiti resulted in a lifelong dedication to the Haitian people and work toward eradicating tuberculosis. In fact, he is credited with changing how the world treats tuberculosis. With the help of friends and eventually donors, he built a clinic and founded a public charity called Partners in Health.
A Haitian proverb reads "Beyond mountains there are mountains" meaning as you solve one problem, another presents itself and you go on and try to solve that one too. This has been Dr. Farmer's mantra throughout his medical career.
Described as a genius of many fabrics, Farmer has been compared to Albert Schweitzer, Joan of Arc and Martin Luther. His work has taken him to Peru, Cuba, Siberia, Rwanda and Russia–places where there is poverty and disease. His friends say he is a gifted man in love with the world and will do all he can to cure it.
Brought up in Florida on a boat, Farmer is a leader in international health and still finds time to make house calls in Boston and in the mountains of Haiti. He is dedicated to the philosophy that "the only real nation is humanity."
"Mountains Beyond Mountains" will change the way you look at the world. In telling Farmer's story from childhood through medical school and then around the world, Tracy Kidder provides the reader with a road-map  to decency. Dr. Farmer wants to change the world–reading his story will change you.
Find great resources in our
---